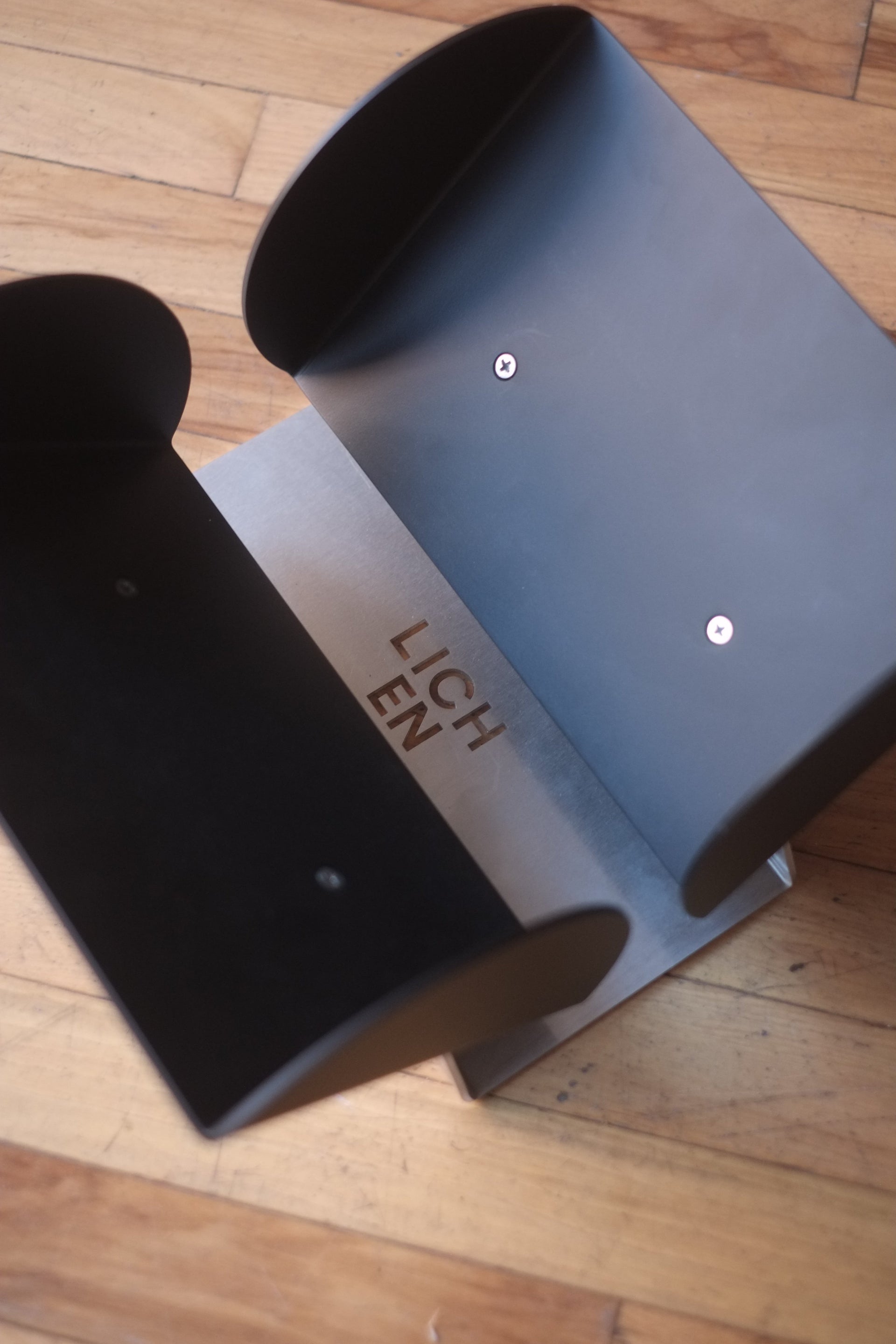 Clove Record Holder by Thana Pramadono for Lichen
The Clove Record Holder designed by Thana Pramadono is the culmination of a long form design assignment mired with inevitable delays, adjustments and learning. Through this education Thana arrived at a well tuned design intended to store your favorite records for you and trusted company. 
The record holder was designed so that vinyl can be accessed without having to pick up the entire sleeve. It fits perfectly atop most record consoles and holds approximately 60 records at a diagonal.
Cloves are the unopened flower buds of the Clove Tree, native to Indonesia and India. The designer uses this name to reference the rounded shape of the design, and also notes that "crate"—as in record crate—sounds like "kretek" In Indonesian, the name for clove cigarettes.
- Made of: Aluminum 
- 7"H x 10.5"" x 12.5"D
- Holds approximately 60 records