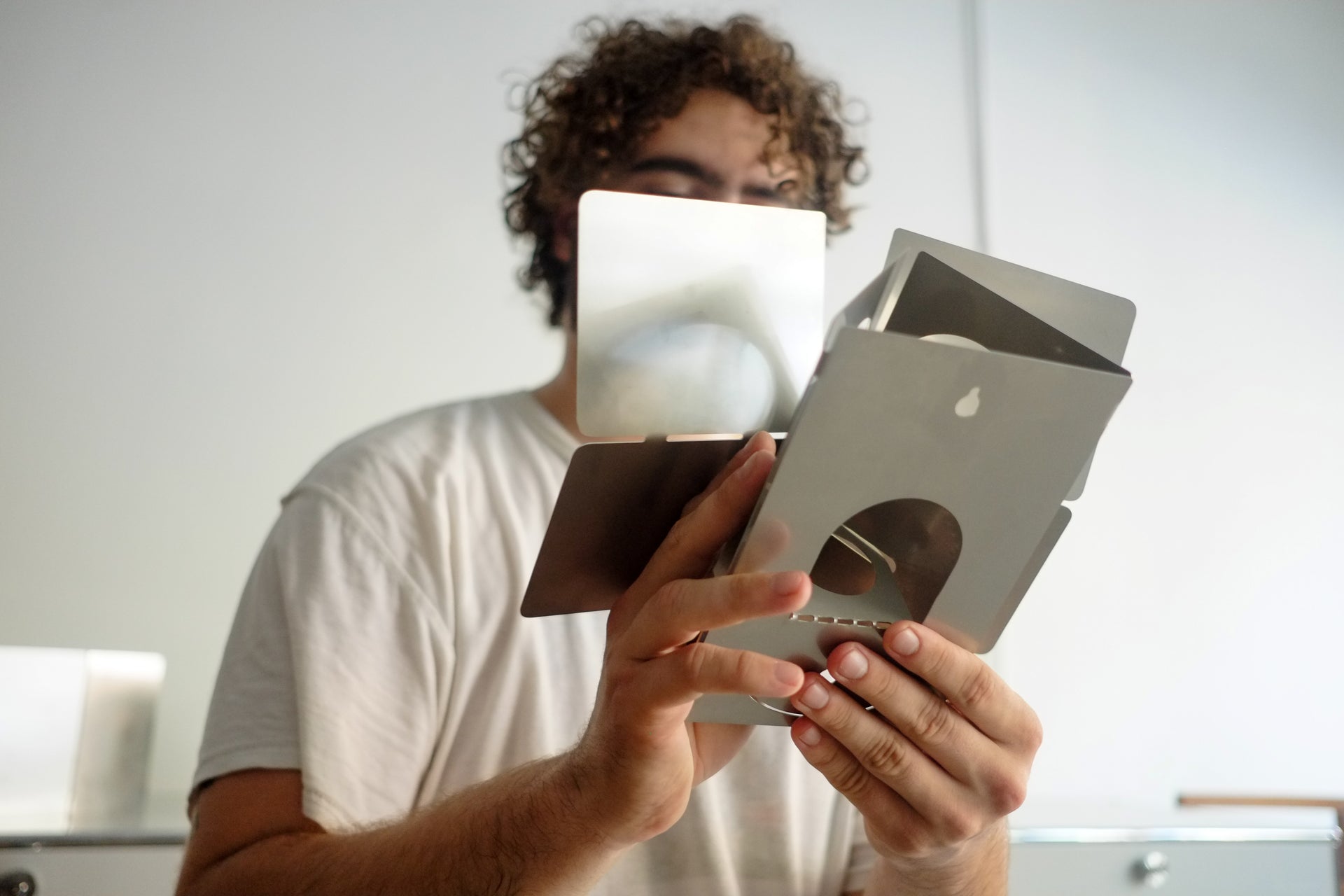 Sconce 3 or 4 by Alvaro Ucha Rodriguez
We asked our in-house designer to come up with a solution for the contemporary sconce. After a few iterations, he came up with a series of lighting fixtures that can easily be added to any space. Originally a set of 5, sconces 3 & 4 are now in consistent production and available exclusively through Lichen. 
- Stainless steel 
- 8"H x 9"W x 4"D
- Compatible with E26 bulb, MAX 80W.
- This product comes with a 12 ft light cord with on/off switch. Bulb not included.