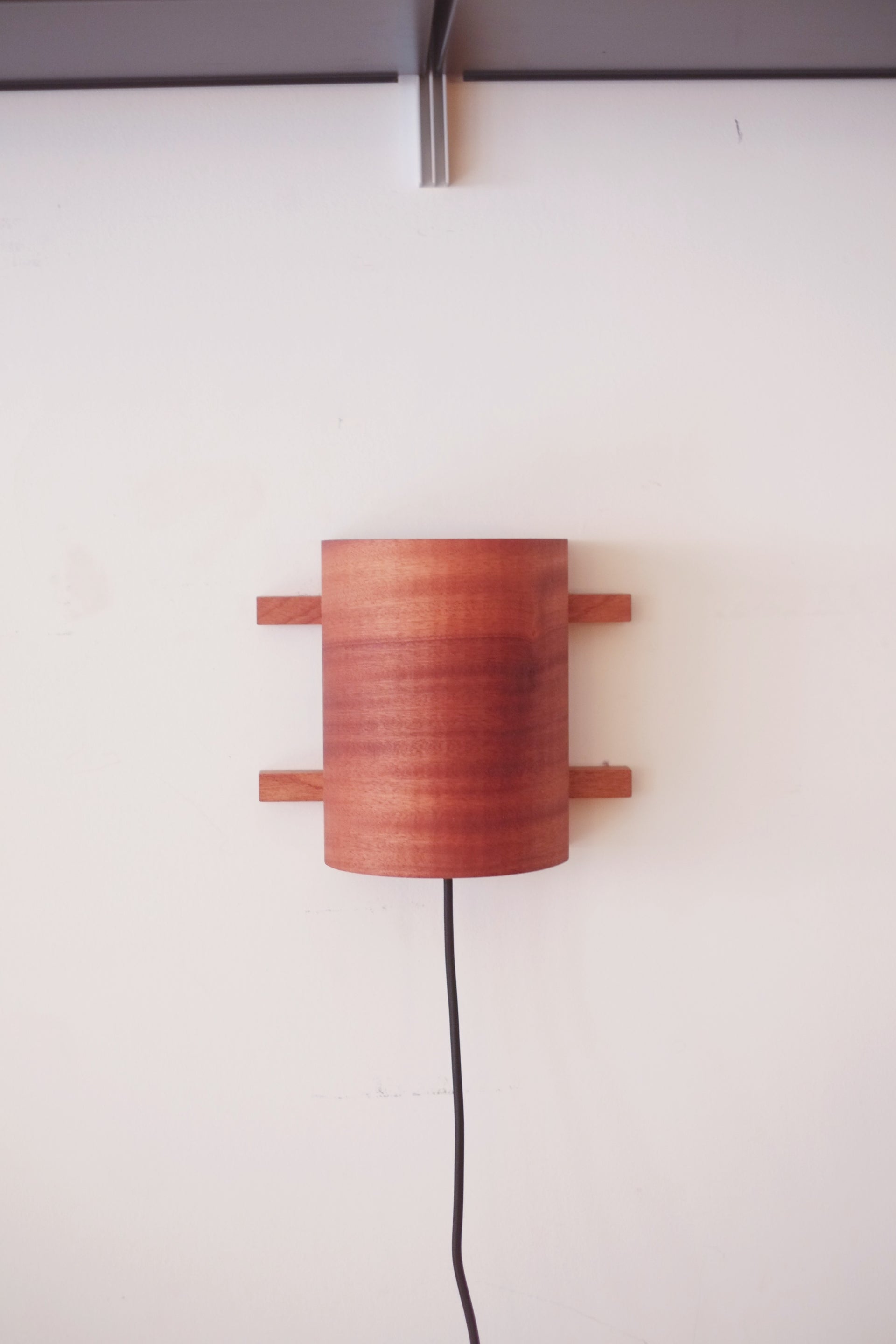 Sconce no.1 by Aidan Elias
Sconce no.1 is a simple and impactful way to add light & architectural intrigue to an otherwise negative wall space. 
- Each sconce is kerf bent by hand out've solid hardwood
- 8.5"h x 10"w x 5.5"d
- Natural wood oxidizes when given exposure to UV lights, causing it to gradually darken over time. In most cases, 80% of the oxidization happens in the first year. If the wood is in a particularly sunny spot, most of this oxidation will likely occur in the first three months. 
- This product comes with a 12 ft light cord with on/off switch. Bulb not included.