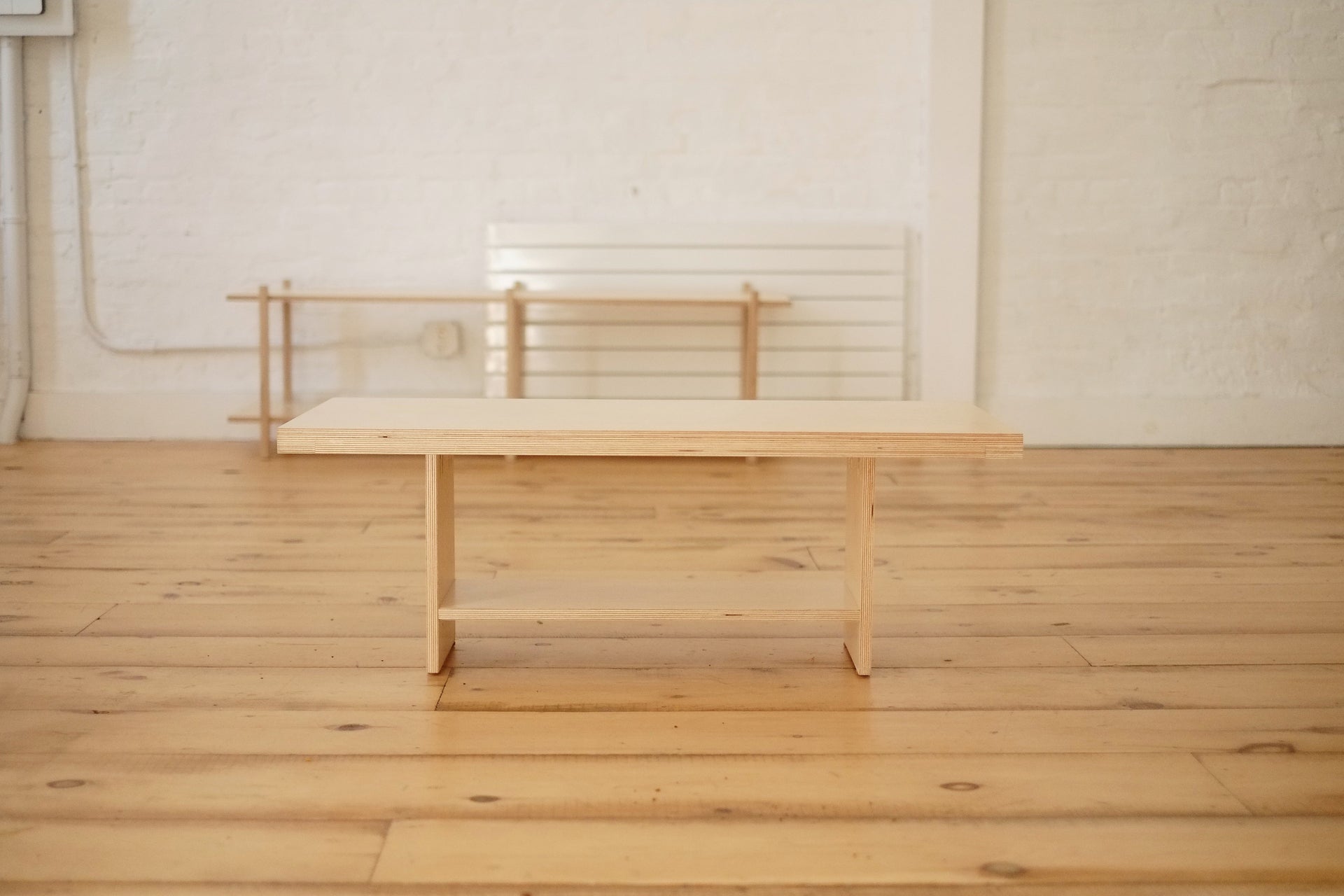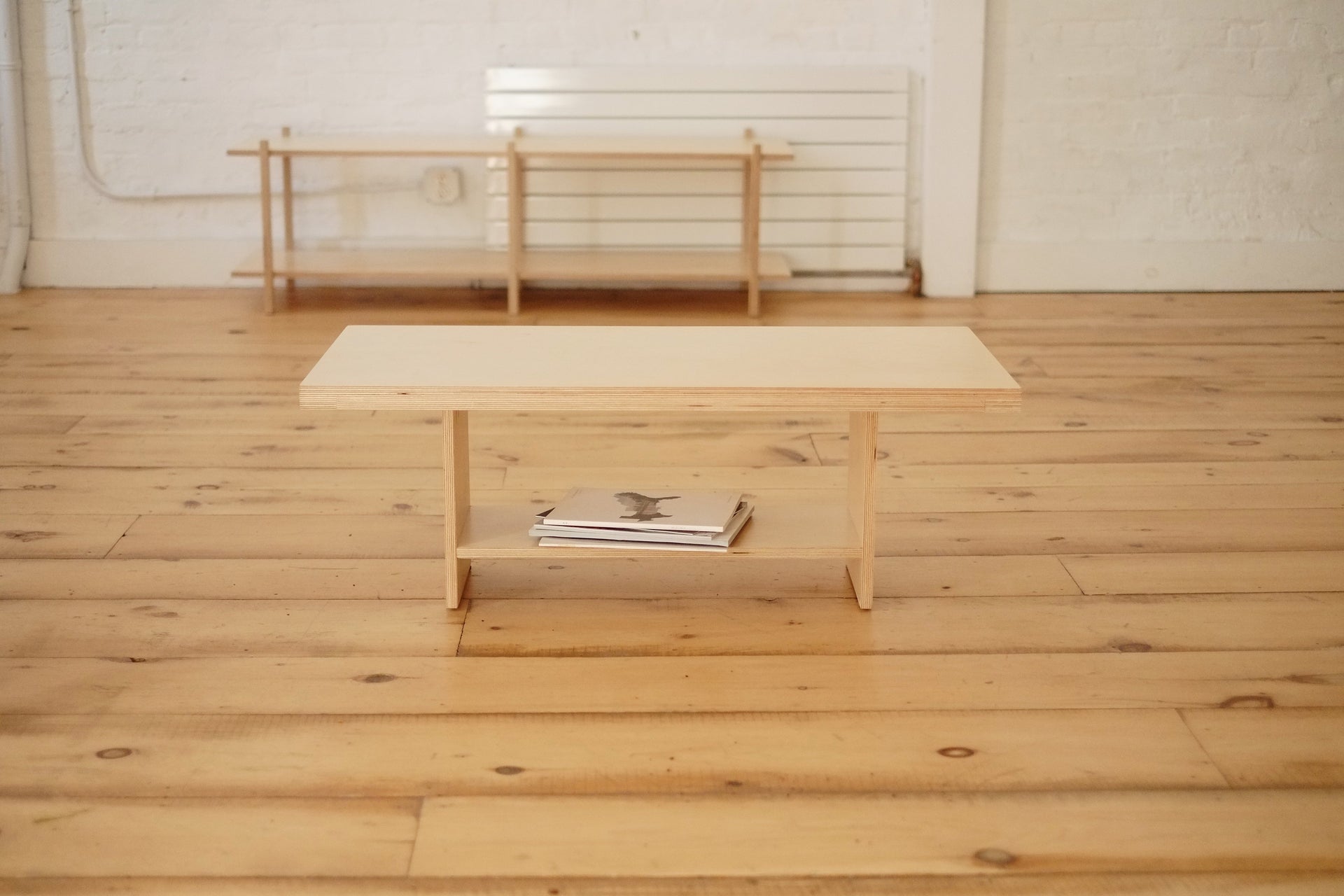 RENT: Shelfie Coffee Table
The Lichen shelf coffee table is an evolution of our first 1st in-house coffee table. It's constructed from Baltic Birch here in Brooklyn, NYC with as little design as possible.
Dimensions:  40"l x 20"w x 14.5"h  
All rentals must be picked up and dropped off by a courier of your choosing, as we do not offer delivery for rental furniture. Your company must blanket wrap furniture to and from our space. Should any damages happen to the furniture, we reserve the right to charge for the full value of the item, specified in the rental agreement. Please contact us with any other questions that you may have.