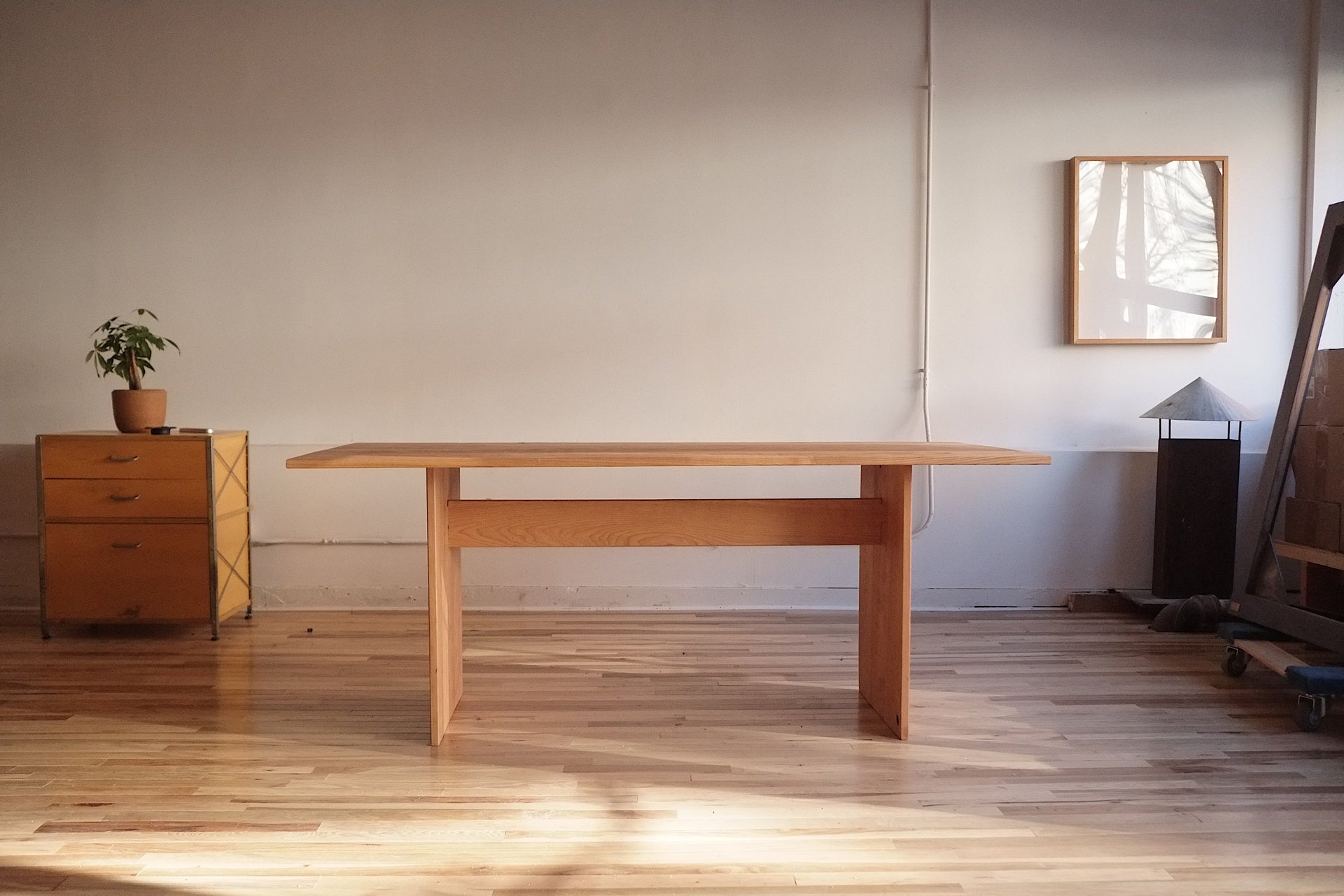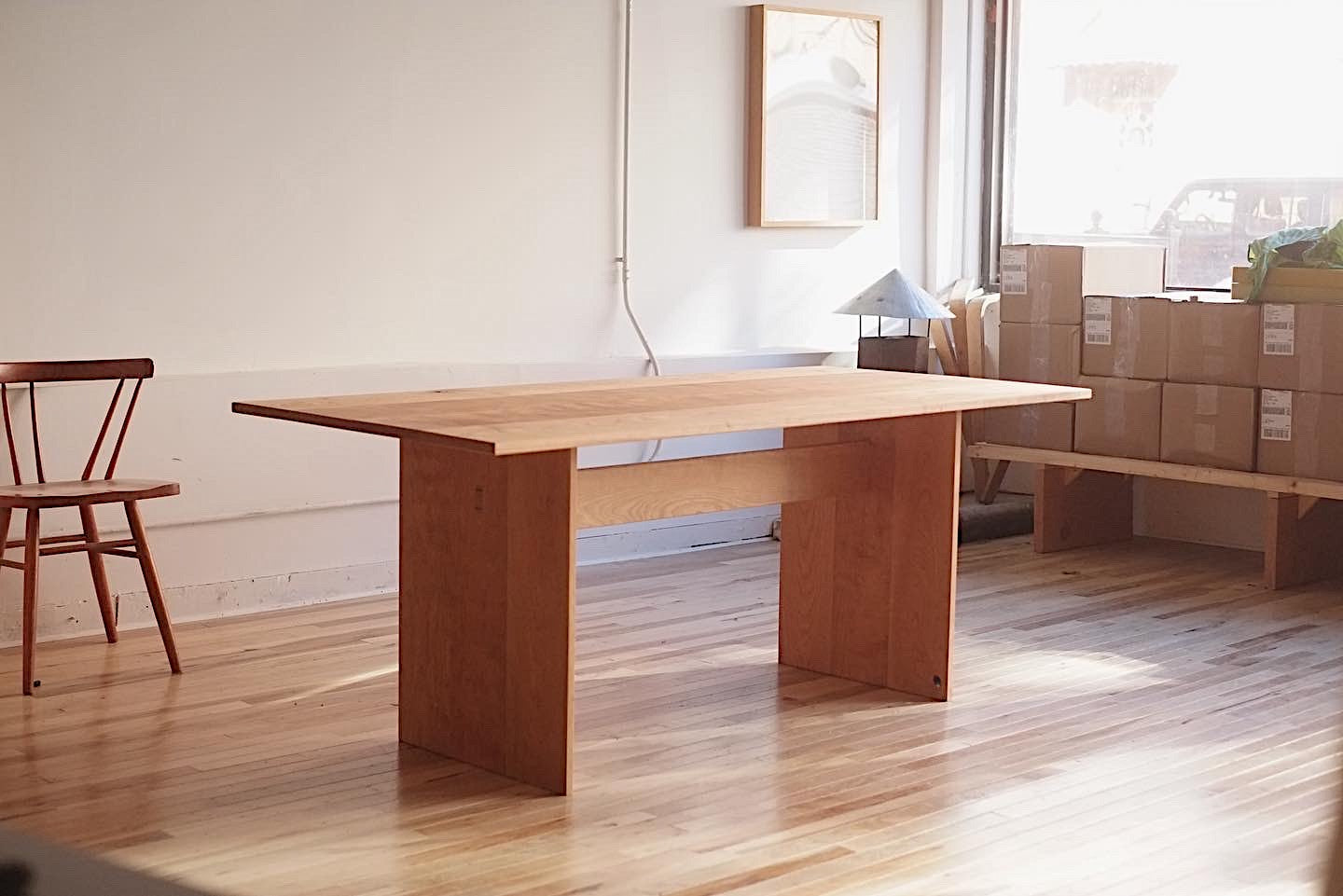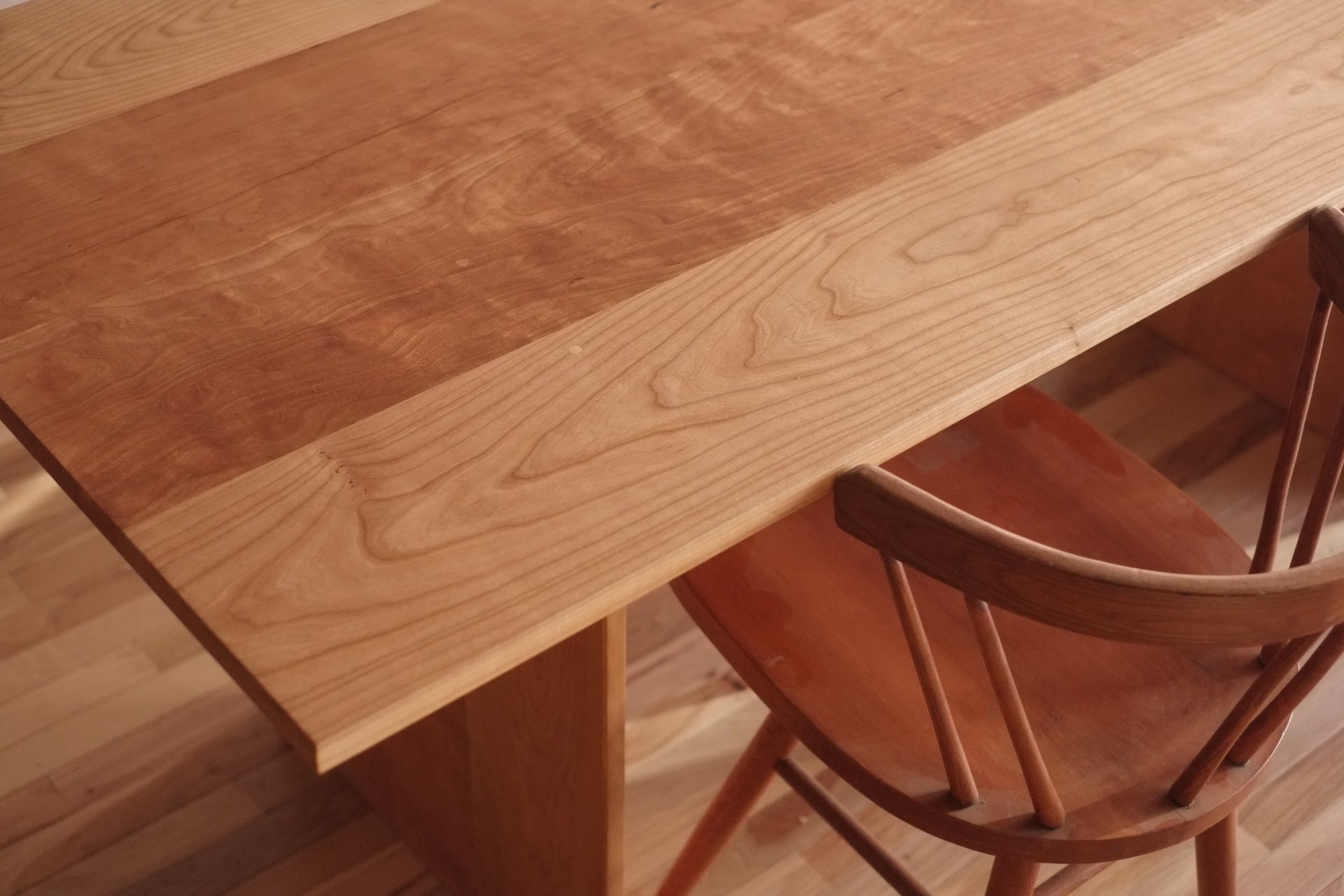 *Back in stock by or before November 1st - click below for notifications to be alerted when available*
This table is essentially an enlarged version of our V1 coffee table; It was designed to be agreeable and non-competitive yet somehow distinct. The D1A fades into your surroundings so that you can continue to curate your space without being accommodating to your communal area but rather collaborative. 
The D1A in Cherry is part of a larger conversation we're continuing to explore utilizing various species of wood and why. We chose Cherry wood to start this dialogue because it agrees with the quality, touch and economic sentiments we aim to achieve with our designs.
- Made in Brooklyn at our in-house wood shop
- 72"l x 36"w x 29"h 
- Because of the construction process the top cannot come separately from the base
- Please add "In-Home Delivery" or "Curbside Delivery" to cart prior to checkout if you would like delivery. 
- Natural cherry wood oxidizes when given exposure to UV lights, causing it to gradually darken over time. In most cases, 80% of the oxidization happens in the first year. If the wood is in a particularly sunny spot, most of this oxidation will likely occur in the first three months. Natural cherry wood will appear as a light, pink-toned wood at the beginning of the oxidization process and will naturally darken to a medium, red-toned wood with exposure to sunlight.