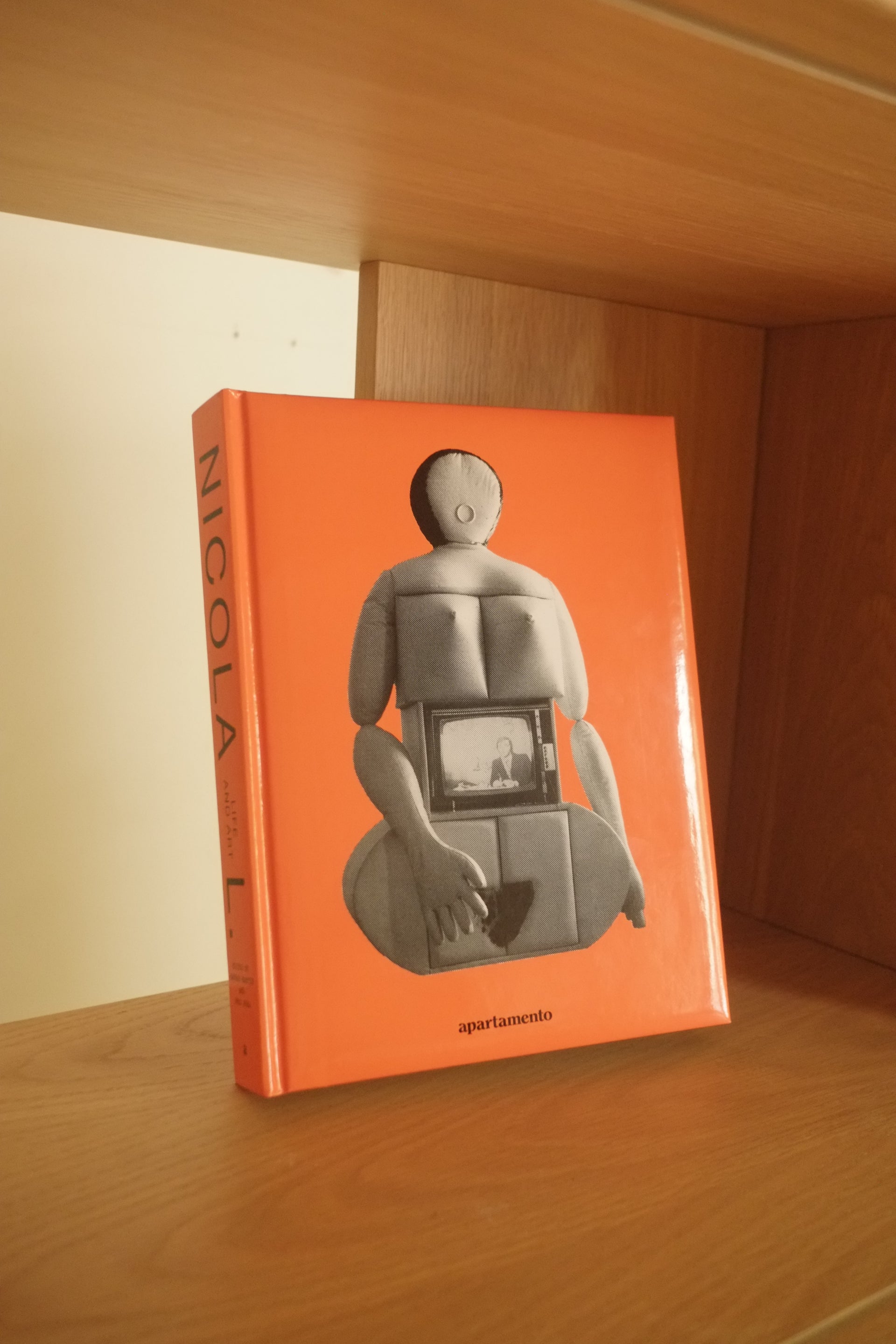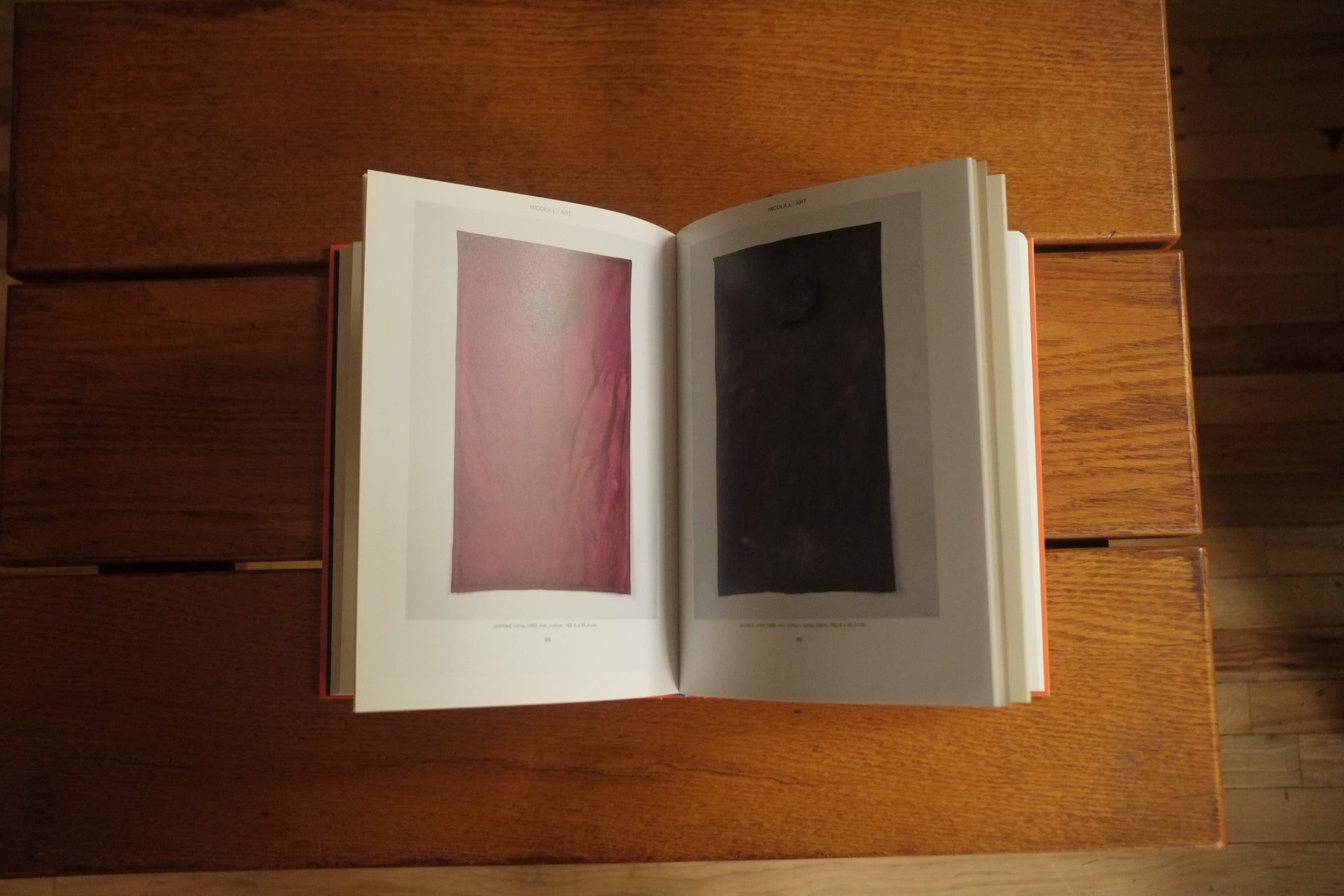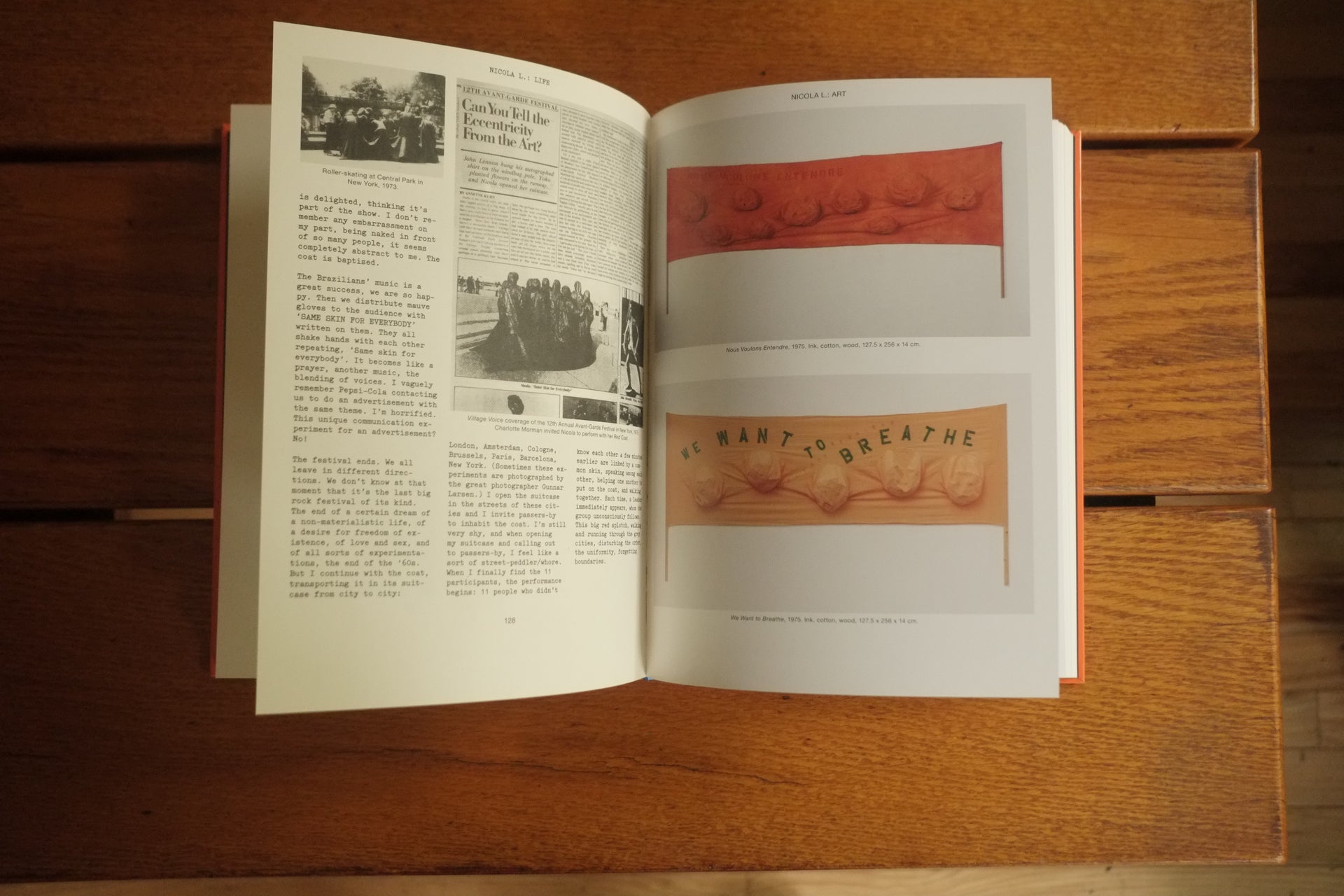 'If I write it all, search and find it all, it's maybe to try to understand what happened, everything is ultimately bound, art and life, children, loves, errors, joys, hopes'.
—Nicola L.
Nicola L.: Life and Art is the first comprehensive monograph about the pioneering artist Nicola L. (1932-2018), whose wide-ranging work—impossible to categorise—challenged ideas about identity, gender, and the body long before such questions were de rigueur. Born in Morocco to French parents, she spent her formative years in Paris attending the Beaux-Arts, only to burn most of her paintings in 1965 and move towards formats that engaged people more directly: wall-mounted canvases that could be worn as costumes, sculptures that doubled as seats, coats designed for many people to wear at once, or films about radical political figures. Far from settling in a time and place, she travelled the world, finding physical and artistic homes in the free-spirited community of Ibiza, in countercultural New York, and even, briefly, in a Lebanese jail.
The art Nicola made stemmed from the life she lived—there were no boundaries between the two. This book follows the same logic, intertwining both throughout its 304 pages: on one hand, a comprehensive catalogue raisonné of her artworks; on the other, a fanzine of Nicola's never-seen-before memoirs, in which she narrates her incredible life, punctuated with anecdotes involving Jean-Paul Sartre, Salvador Dalí, Yves Klein, Niki de Saint Phalle, Caetano Veloso, Andy Warhol, Bad Brains, and Carolee Schneemann. 
- Available for shipping or in-store pick up