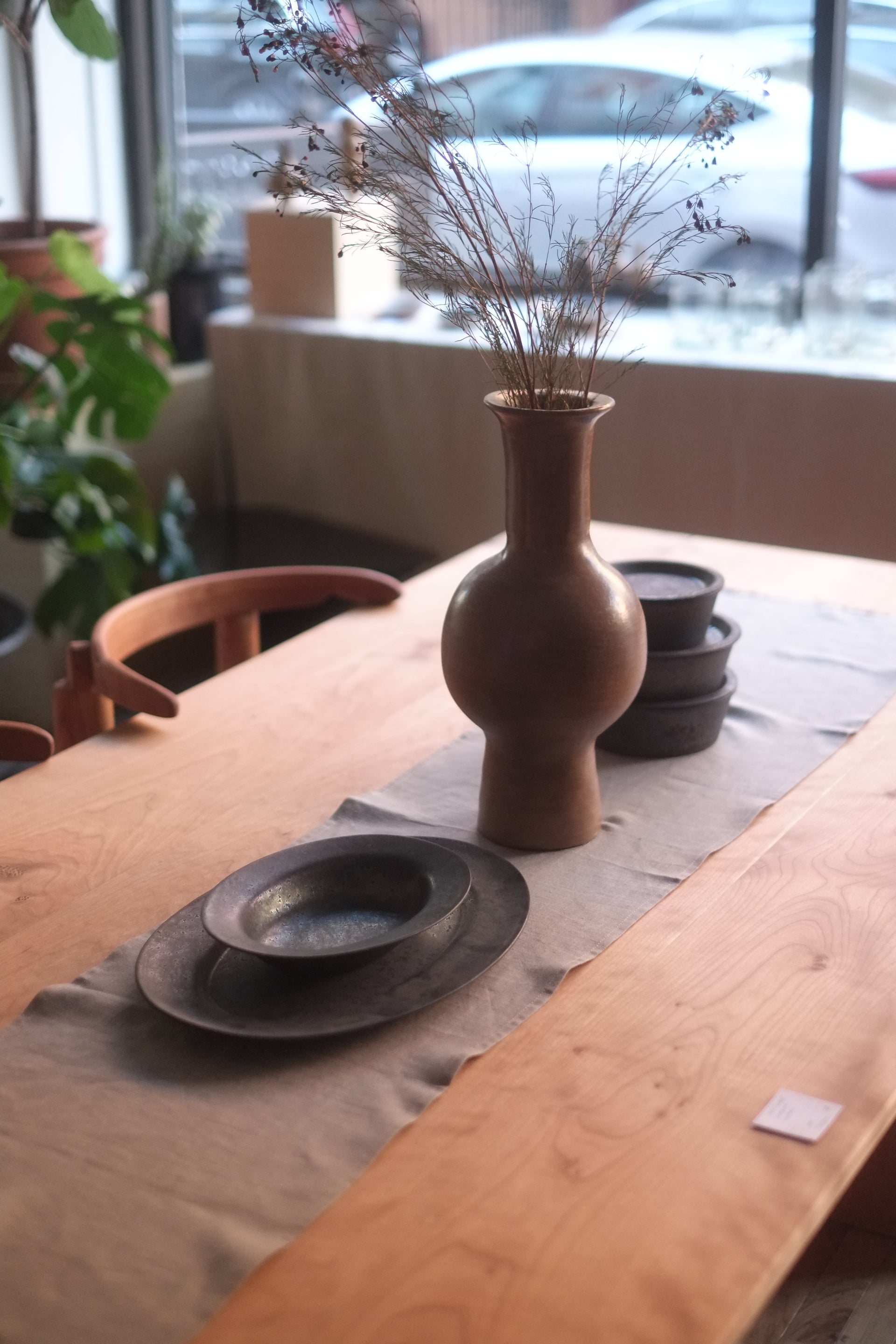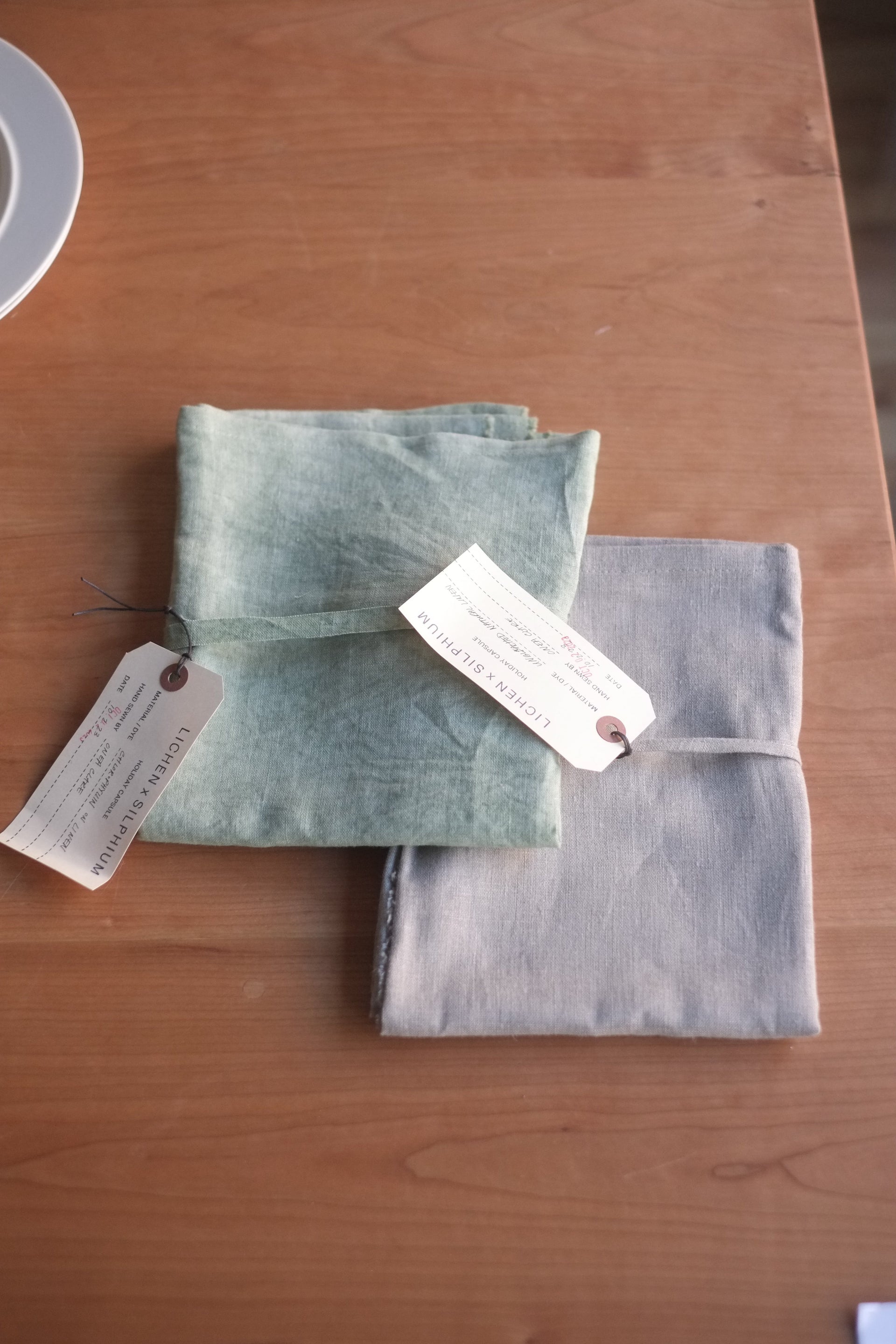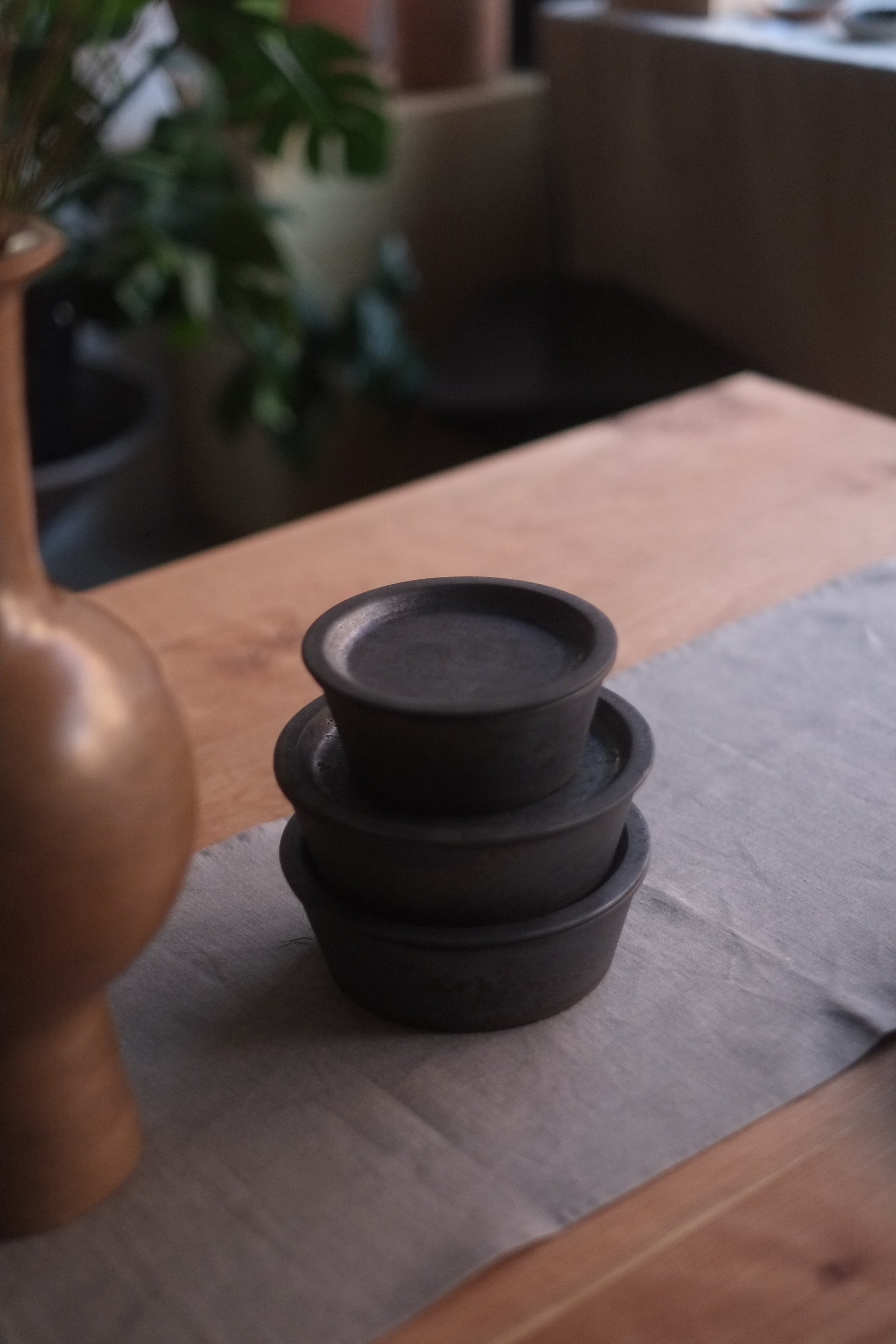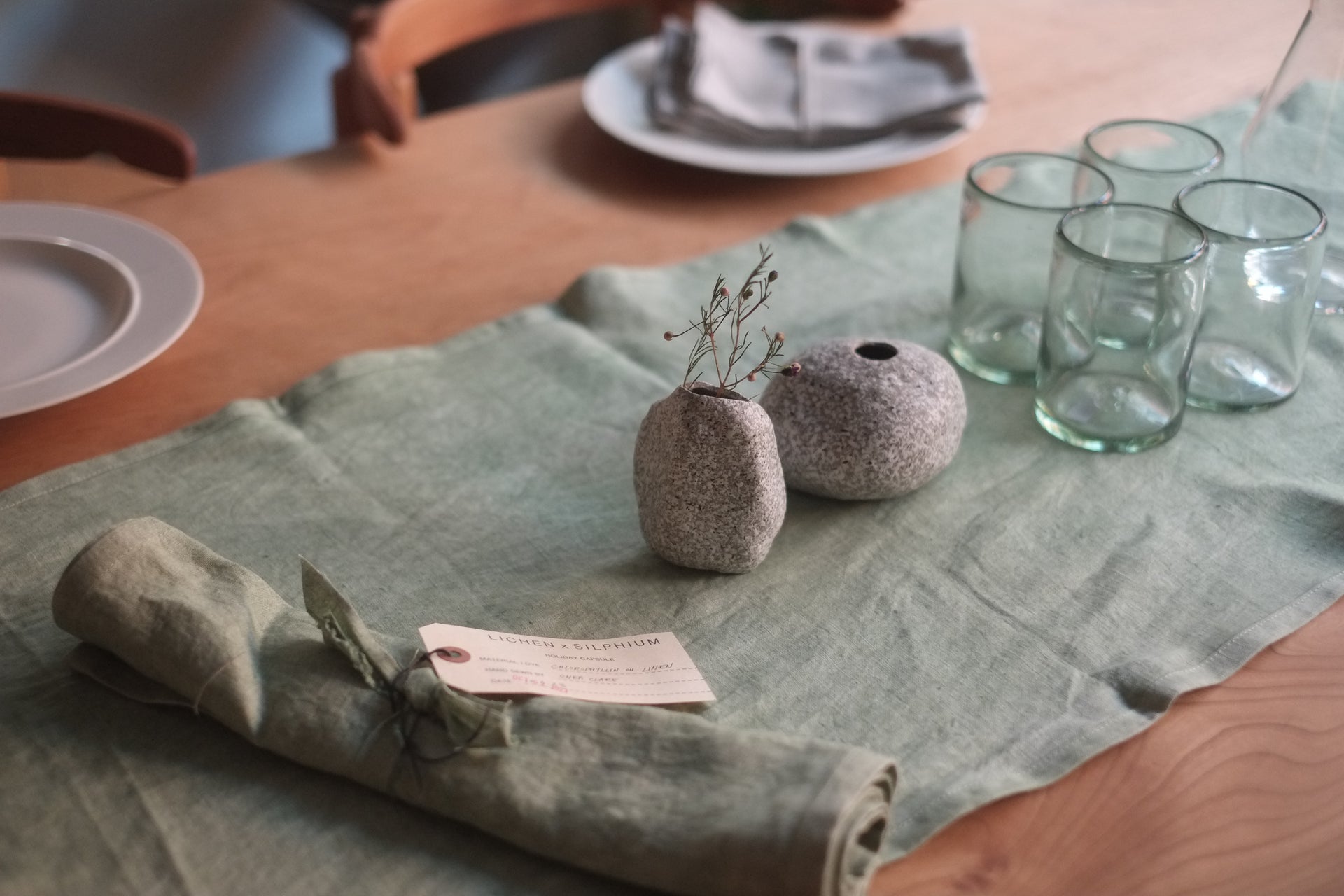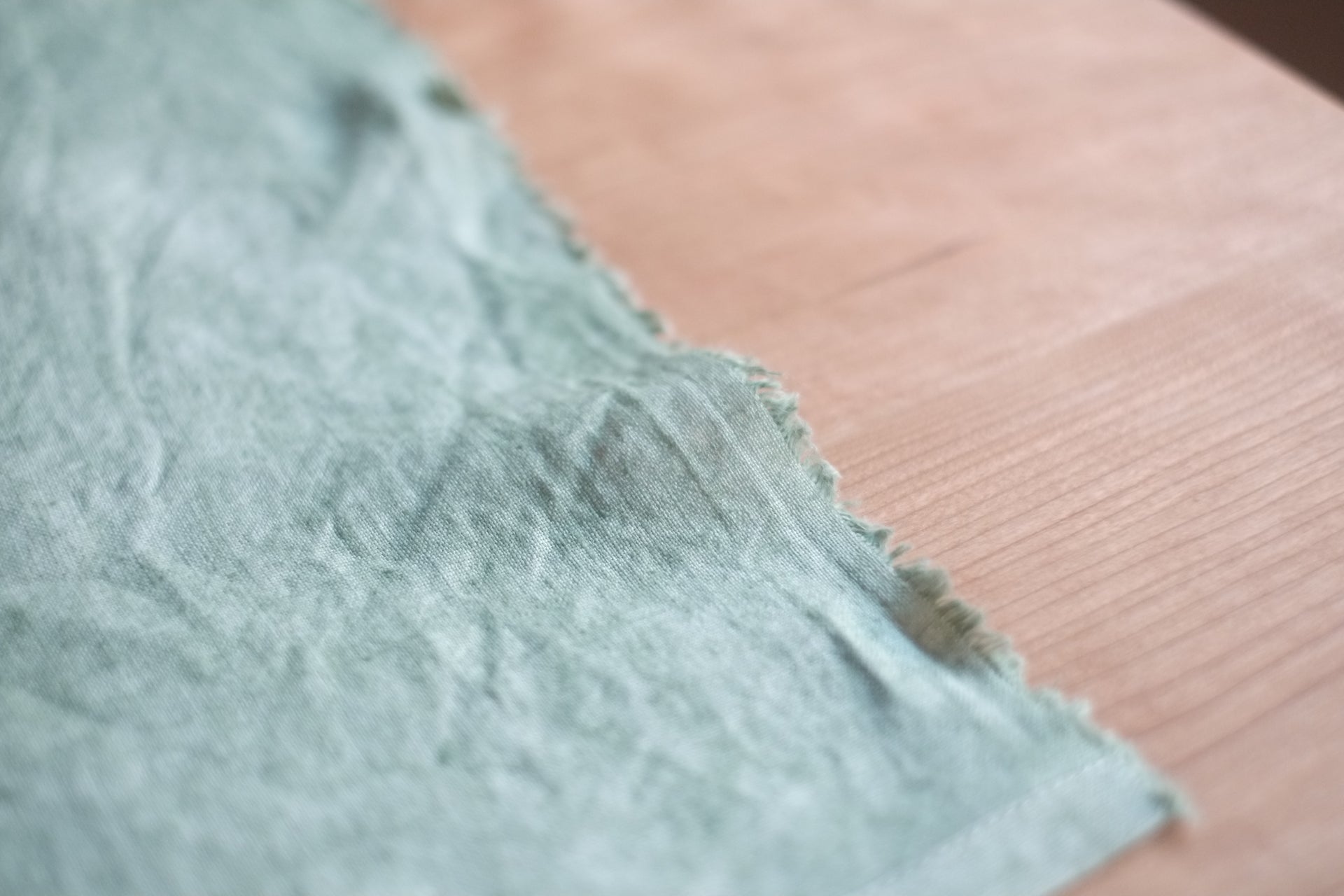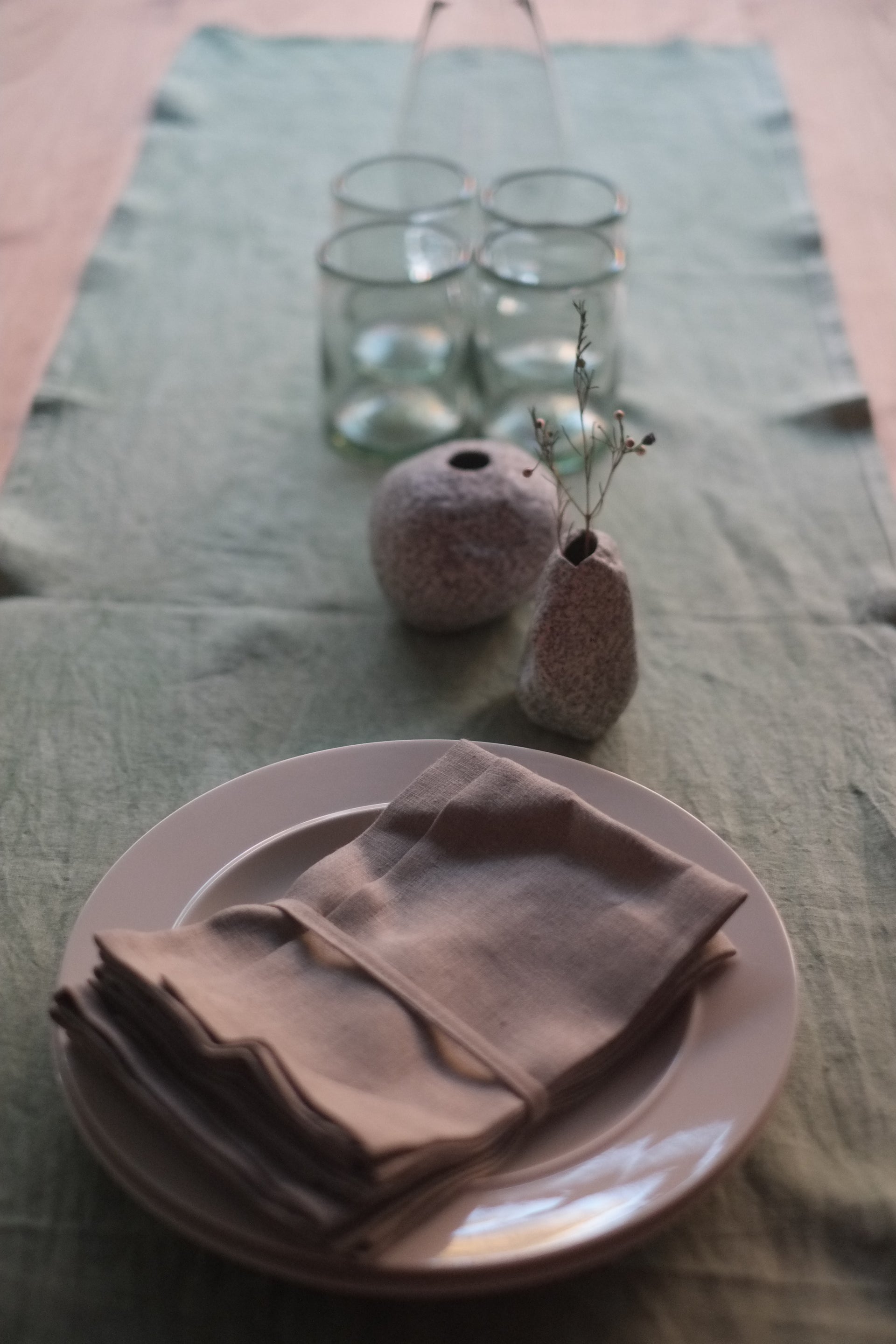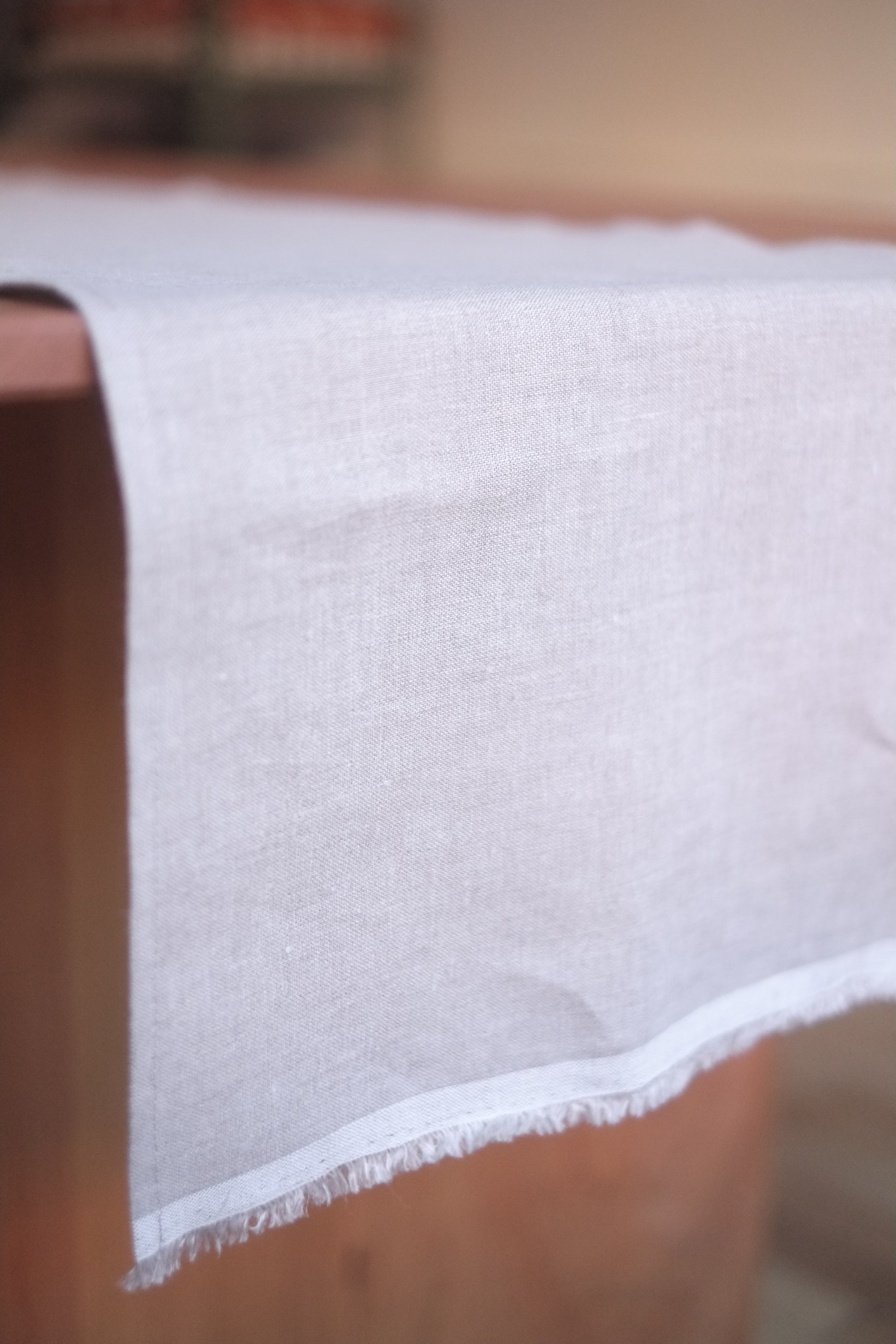 Lichen x Silphium Table Runners
SILPHIUM IS THE BROOKLYN-BASED STUDIO PRACTICE OF DESIGNER ONEA CLARE. THE STUDIO EMPHASIZES RE-WORKED VINTAGE AND ANTIQUE MATERIALS AS WELL AS NATURAL FIBERS AND DYE PROCESSES.
Their use of natural dyes is a direct response to how synthetic dyes are one of the largest and primary contributors to pollution and waste in the fashion/garment industry, and the green dye used is a nod to lichens in nature.
- 12"D x 60"L
- Linen 
- Handmade in Brooklyn