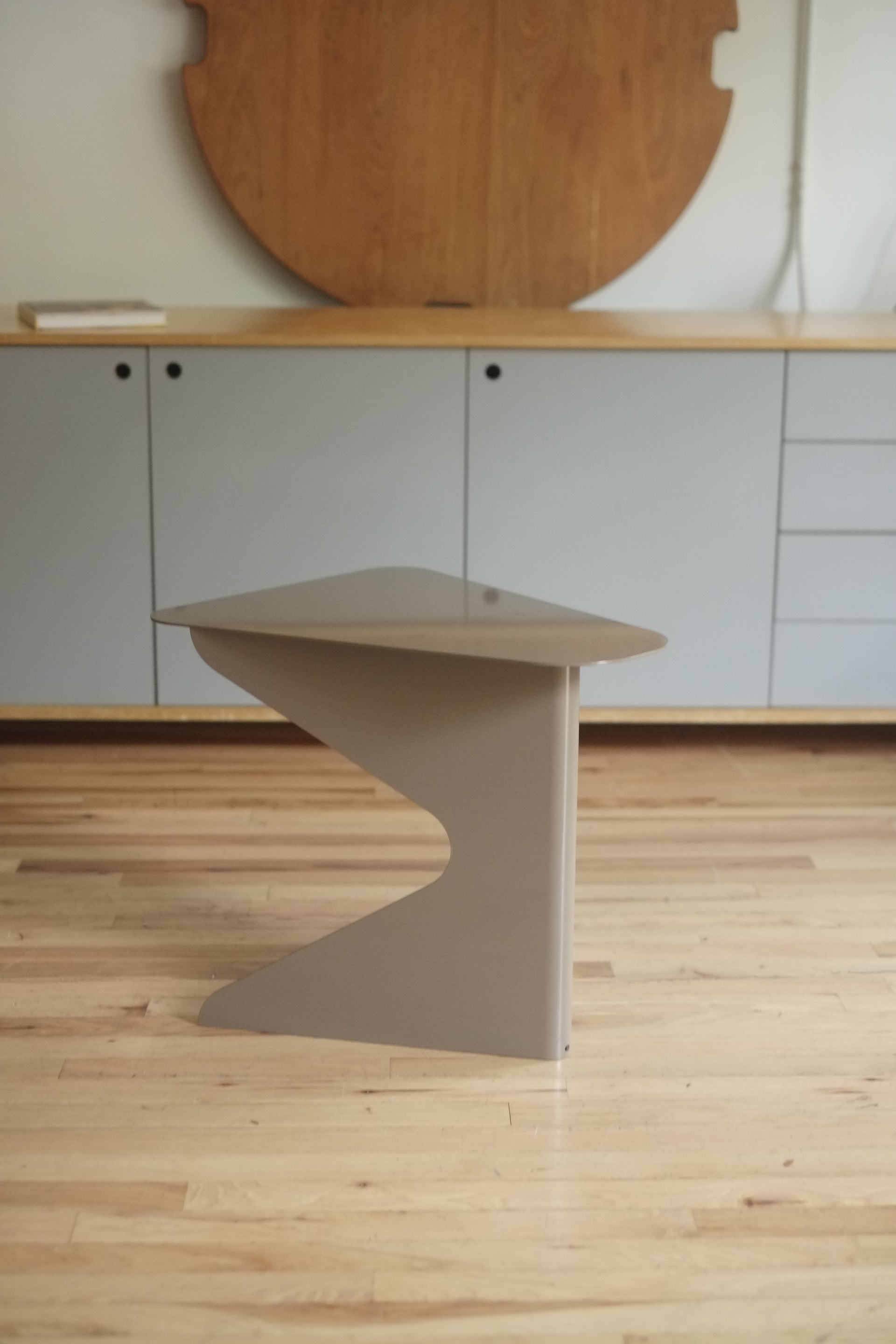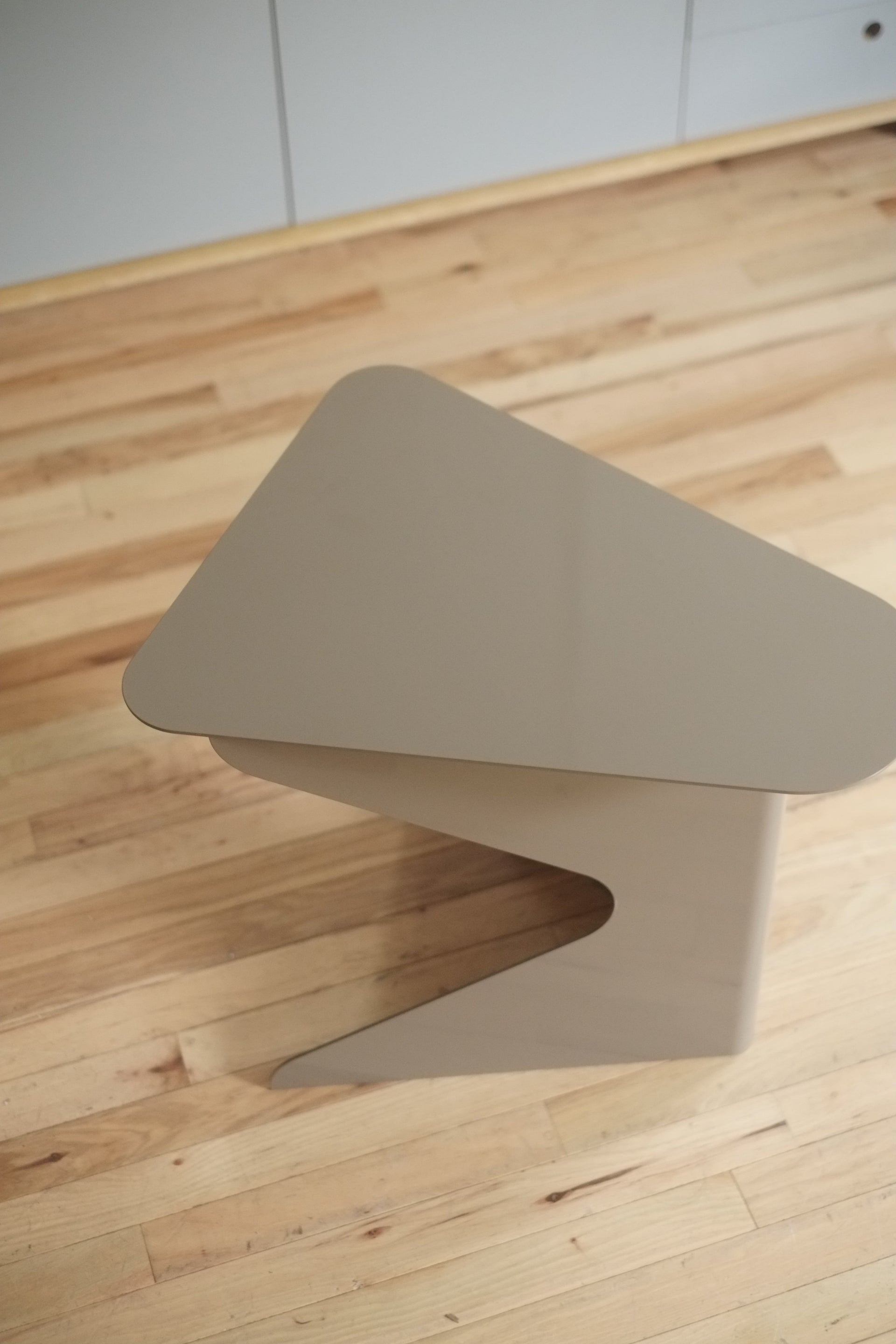 LM Stool by Nifemi-Marcus Bello (Beige)
Designed by: Nifemi-Marcus Bello
Country of Origin: Lagos, Nigeria 
- 18"H x 16'W x 21"D
- Powder coated steel, gloss finish 
- Available for local delivery, showroom pick up or shipped 
"While exploring the existing manufacturing possibilities in Lagos, Nigeria, the studio discovered a factory that produces the metal casings for electrical power generators for the Nigerian market. After closely documenting the factory's processes, the studio designed the LM stool to take advantage of the factory's production capabilities and assembly line.
The factory's processes then inspired the studio to create a multi-functional object whose form would test the design expectations of a traditional piece of  furniture – the LM stool.

The studio consequently re-worked the concept of the 3 to 4-legged stool by exploiting the structural capabilities of sheet metal. Once a rough, stable form was developed, the studio began to toy with the idea of subtraction. "How much of the form could be removed without affecting the stability?" After multiple iterations of subtraction, the studio arrived at a bold and abstract form of the LM stool." 
www.nmbello.com