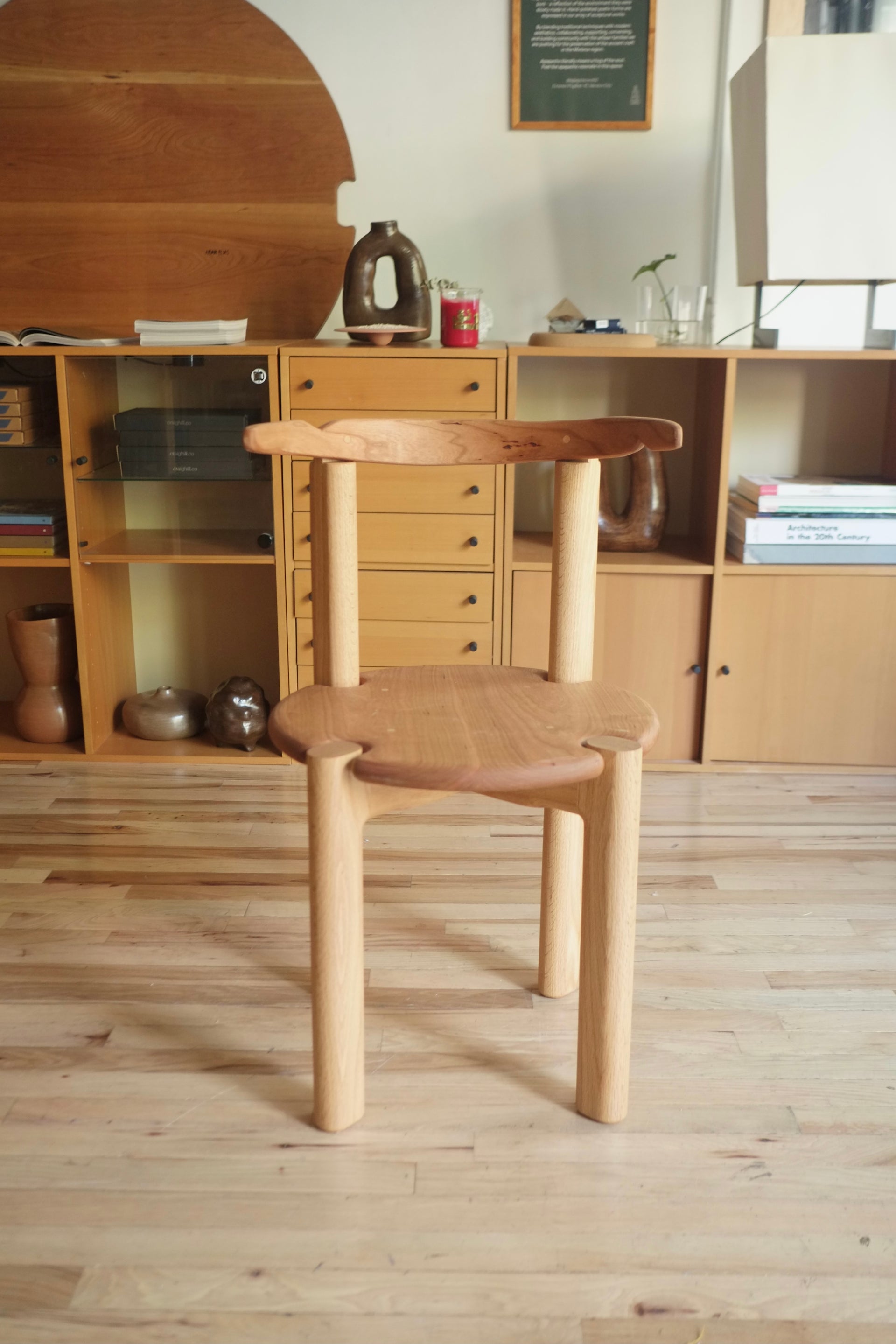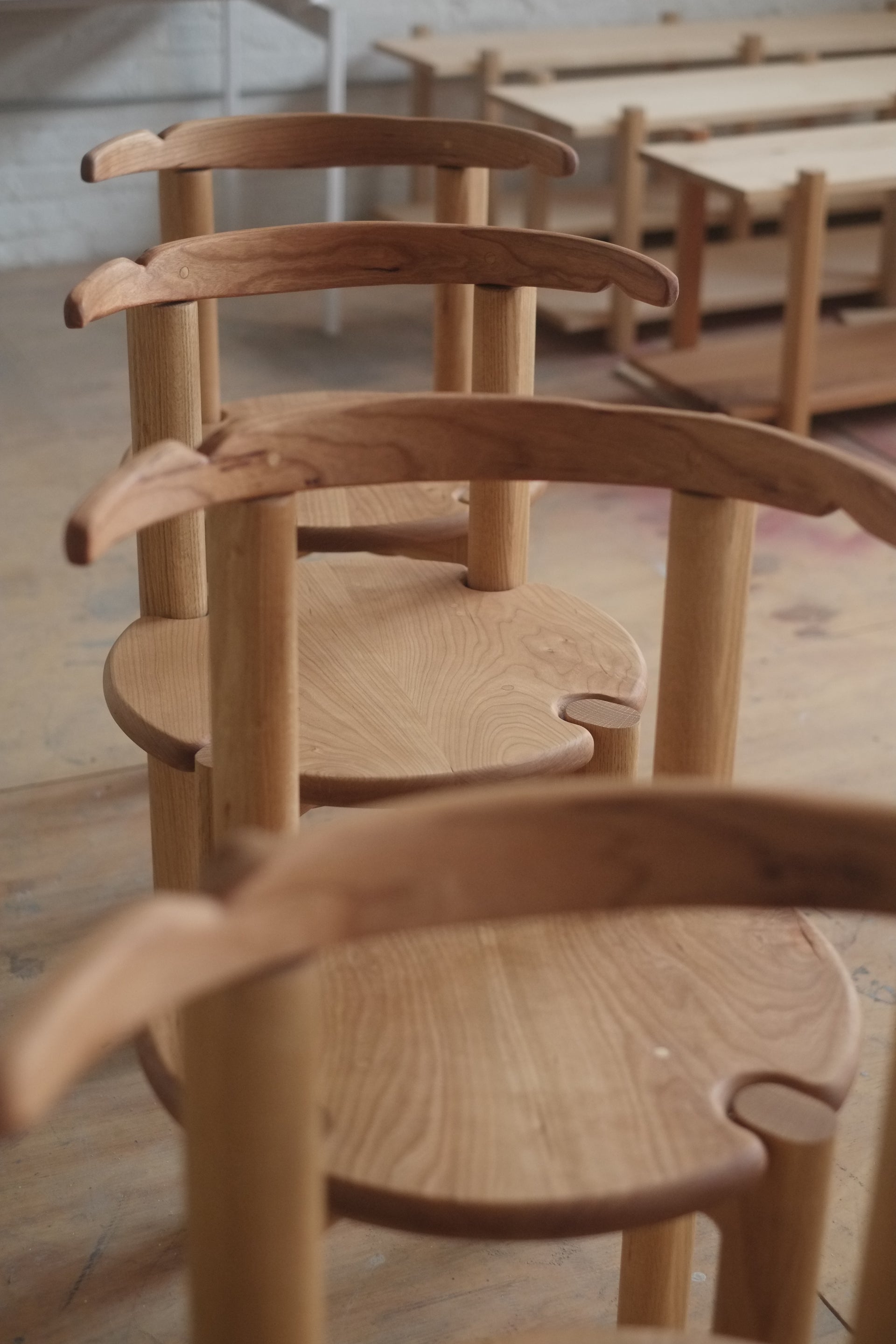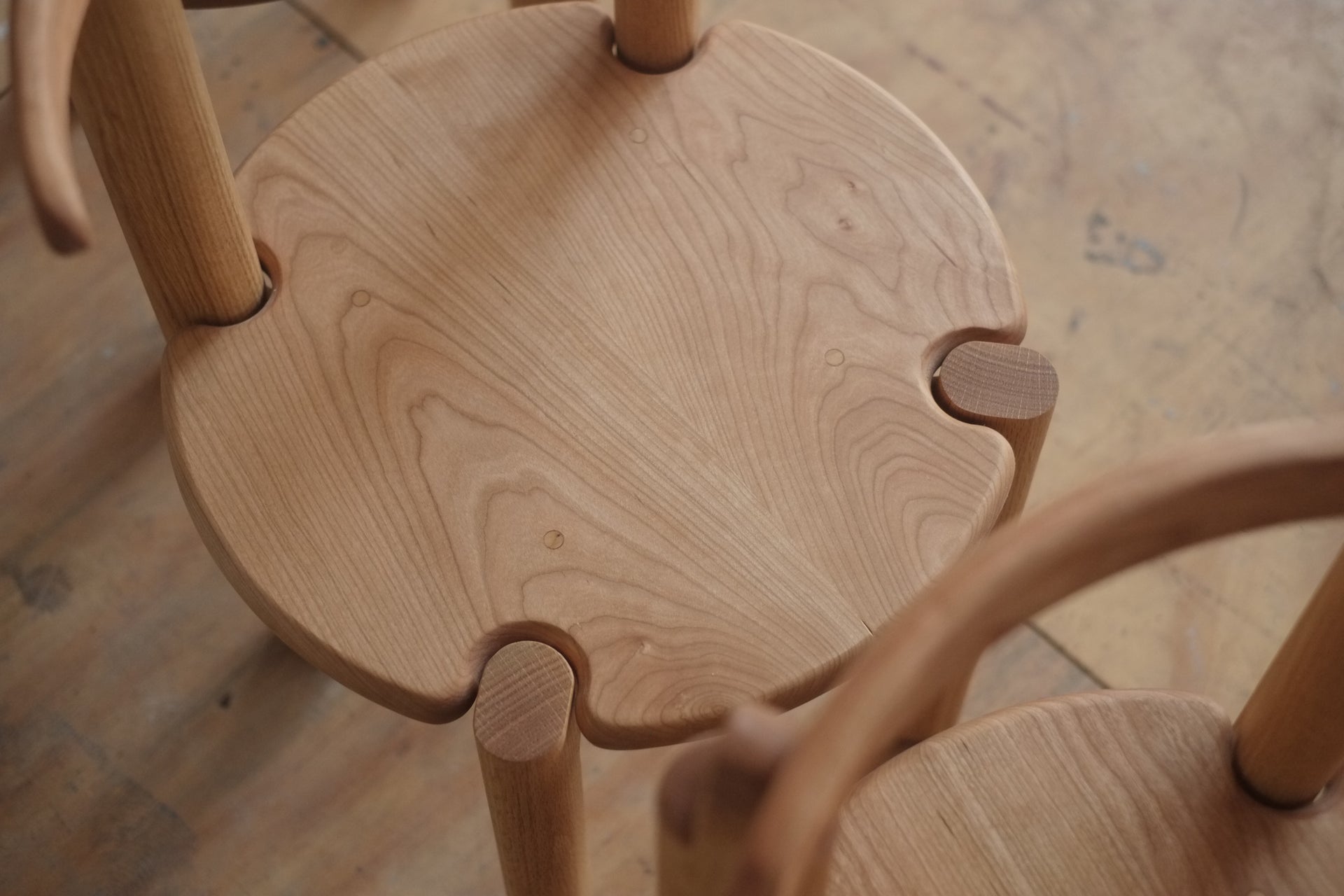 Zitsn 2 Chairs by Aidan Elias
Originally developed in collaboration with Aidan's twin sister Onea, the Zitsn no. 2 is a playful re-configuration of the first Zitsn chair — what started as an experiment in both bent-lamination, as well literally cutting and piecing back together the original structure, became a more organic translation of the original design.

- Solid red oak frame with solid cherry seat and backrest
- 18"w x 30.5"h, Seat Height 17"
- Available for showroom pick up or local delivery.
- Please add "In-Home Delivery" or "Curbside Delivery" to cart prior to checkout if you would like delivery.
- Natural cherry wood oxidizes when given exposure to UV lights, causing it to gradually darken over time. In most cases, 80% of the oxidization happens in the first year. If the wood is in a particularly sunny spot, most of this oxidation will likely occur in the first three months. Natural cherry wood will appear as a light, pink-toned wood at the beginning of the oxidization process and will naturally darken to a medium, red-toned wood with exposure to sunlight.