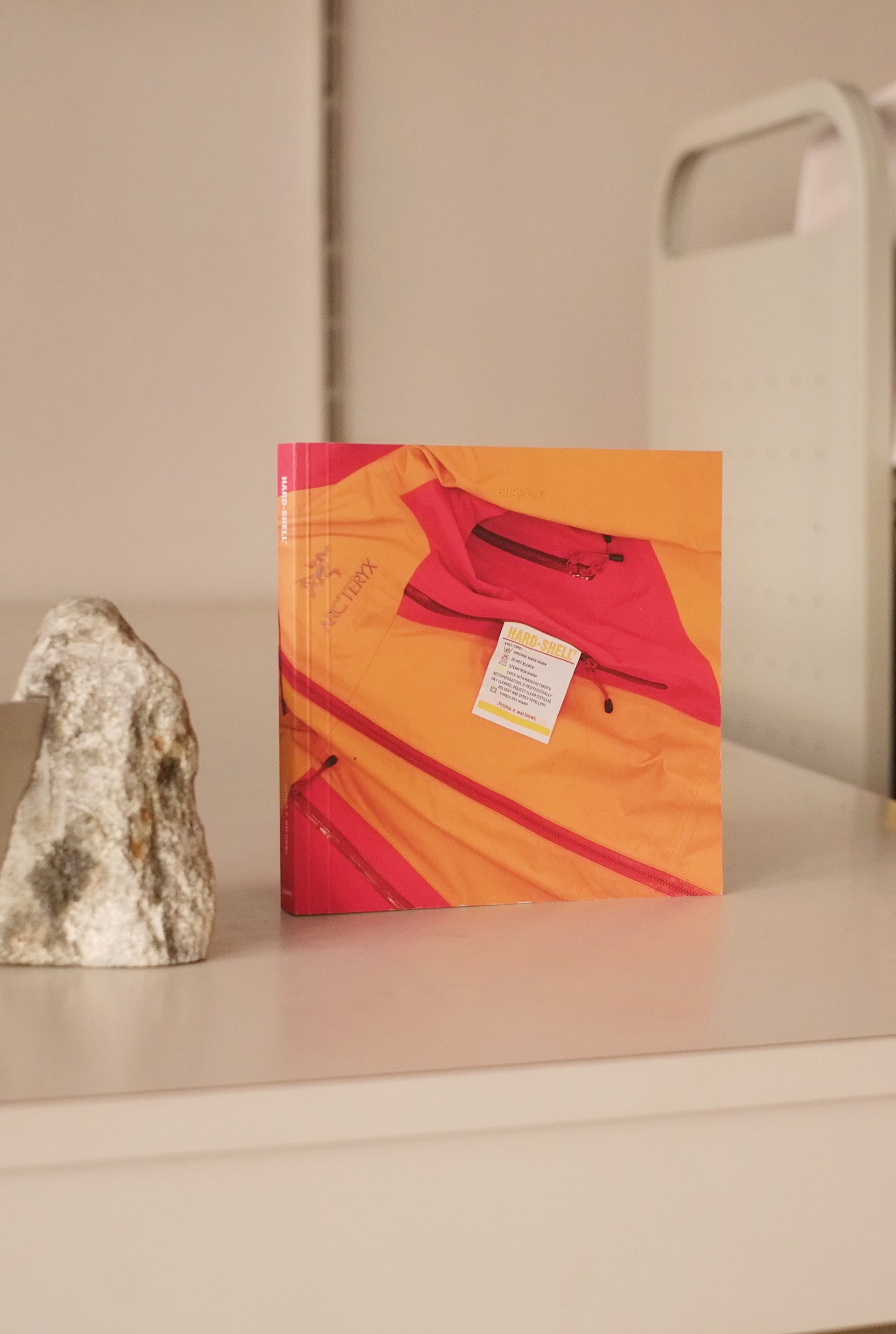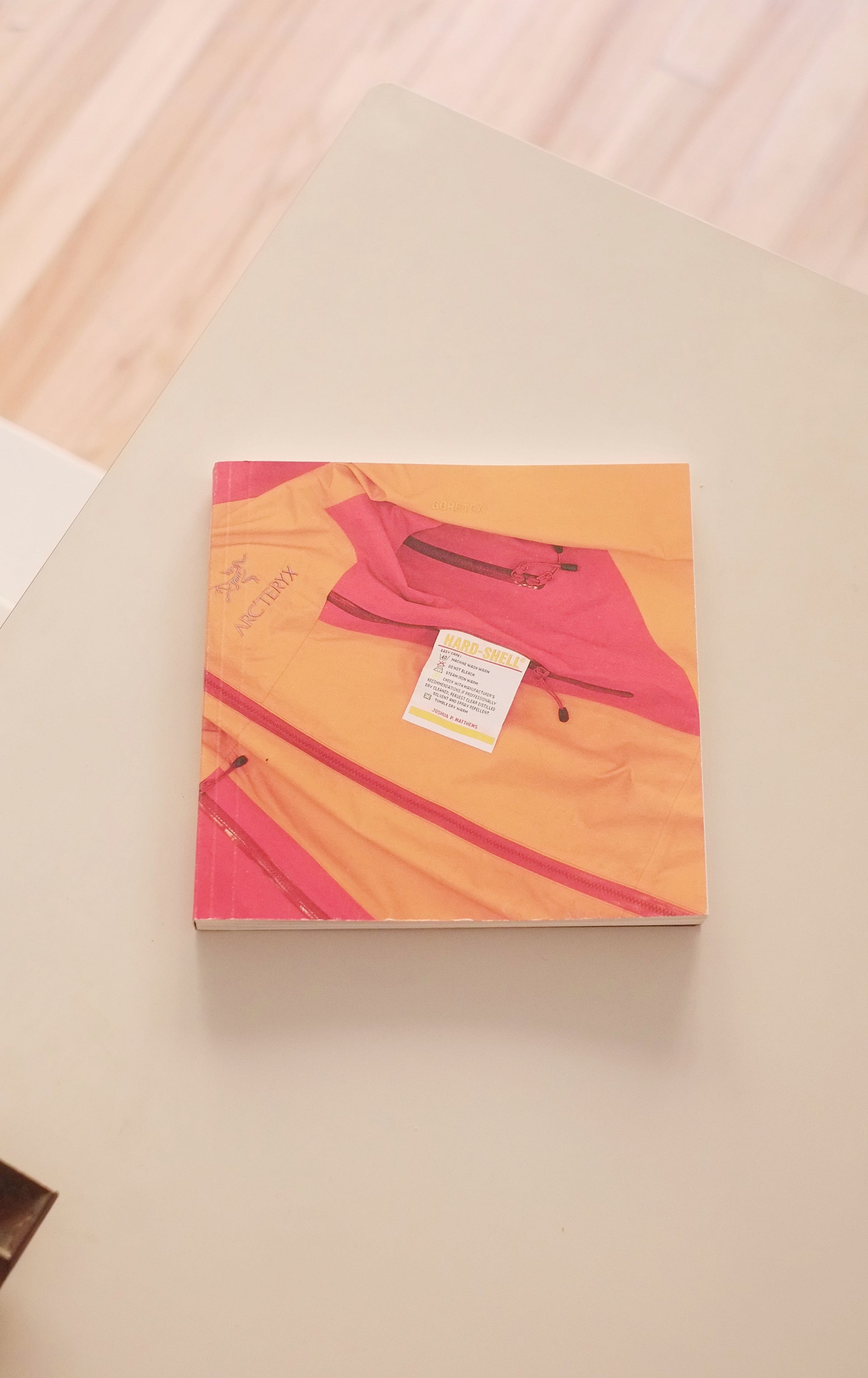 HARD-SHELL by Josh P. Matthews
"Valuing outside, only when it gives itself to us conveniently, is a fruitless enterprise. But rain bears fruit which makes questioning the weather–pointless." -Joshua P. Matthews
HARD-SHELL® exhibits Joshua P. Matthews' living archive of Arc'teryx outerwear. Printed in full color and bound in 144 pages, this book serves as Matthews' official record of over 14 years of life -on the bike-in NYC.
This composition comprises garments, accessories and paper materials, built over time, since 2008. Along with an essay from the author, these articles illustrate a symmetry between the brands innovative history and Matthews unbounded relationship to the bike.
HARD-SHELL® captures a life in the field, for those who play even when the day is grey.
​
- 8 × 8 in
- 144 pages
- Softcover
- OTA-bound
- Printed in Spain
- Print production by Small Editions