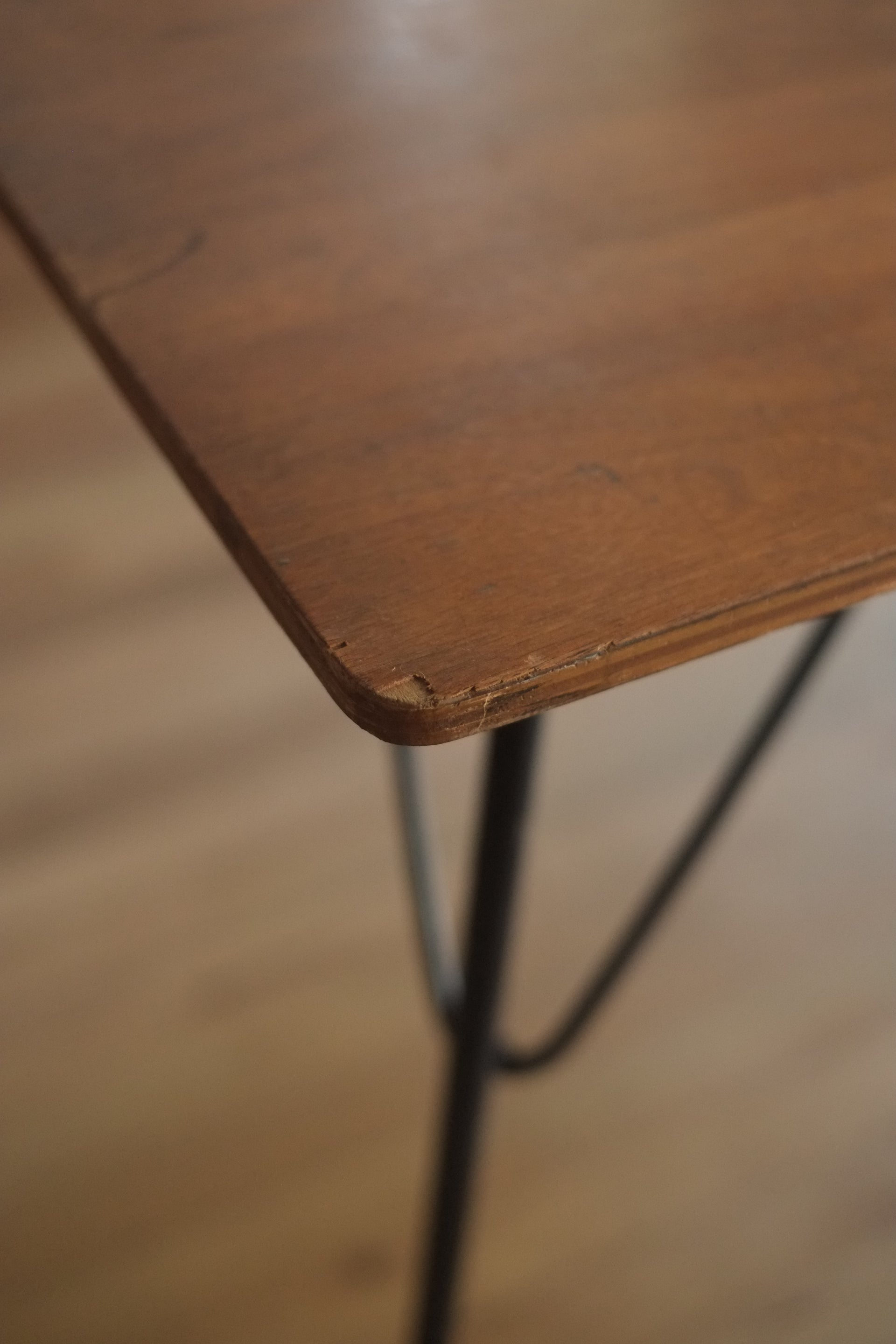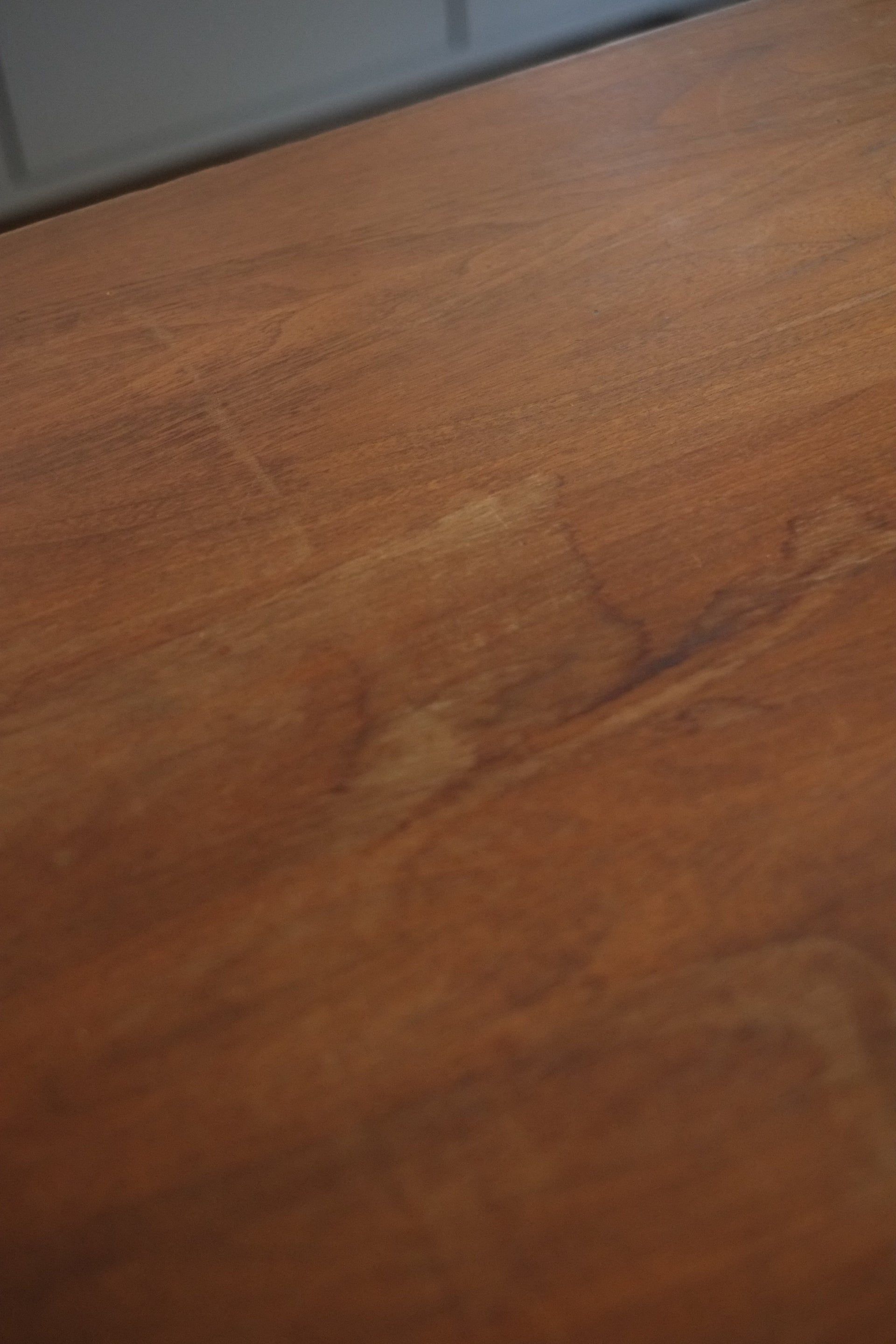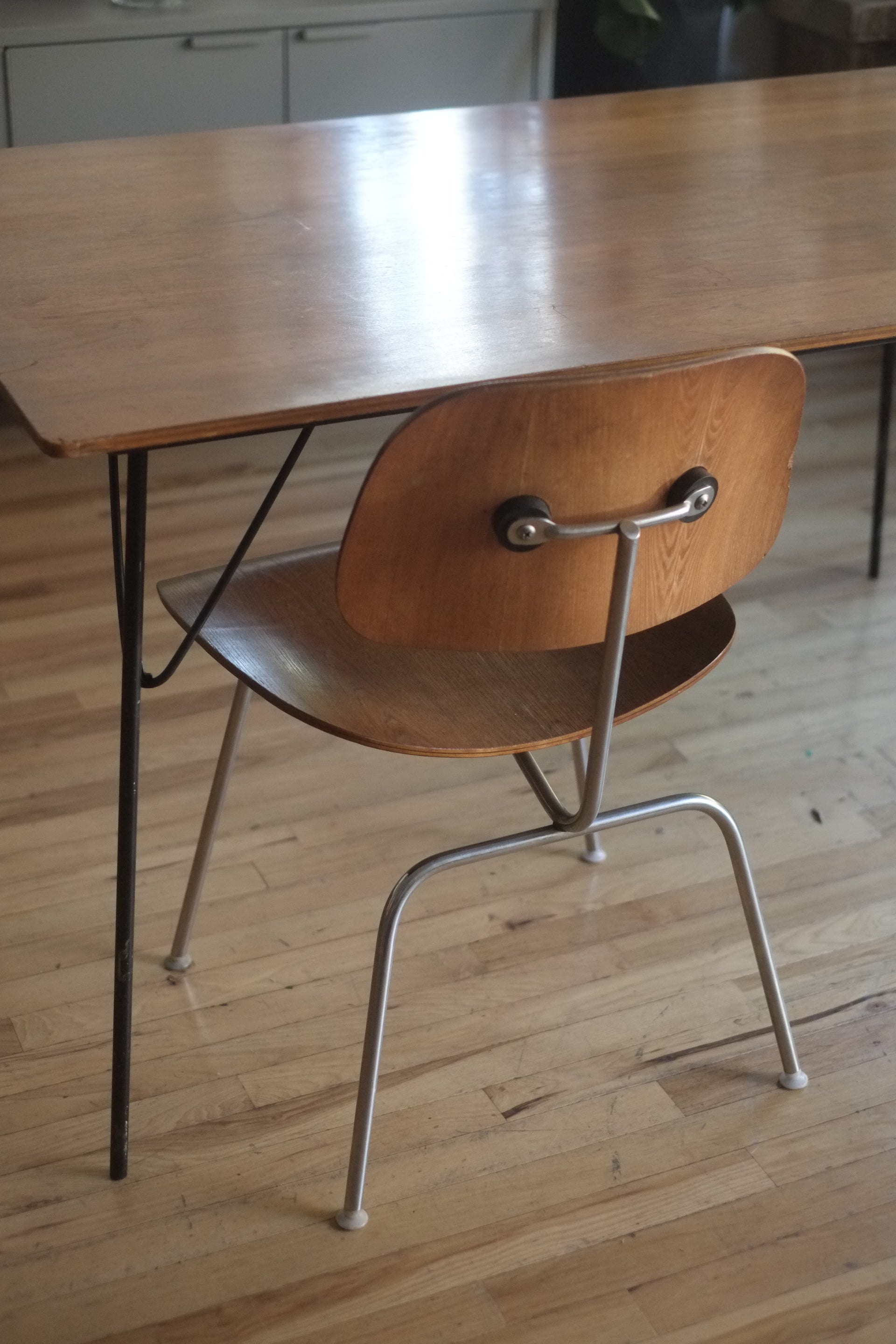 Rare Eames Plywood "Drop Leg" DTM Table Pre 1964
Though it's not easy to find any of the original Eames "drop leg" dining tables, this is the most rare version twice over: First because it's the larger rectangular version (not the small card table), and second because it's the natural veneer (known as DTM-1) instead of the white plastic coated Micarta. The five-layer plywood veneer is on a base of steel. There's chipping and wear on the surface due to its age.  
The Eames DTM name stands for Dining (D) Table (T) on Metal (M) base.
- 54"L x 34"W x 28"H
- All vintage items are subject to natural wear over time. If you are uncertain about the condition we encourage you to take a look in person or ask us for additional photos before purchasing. 
- We do not ship this item! Please select in-store pick up or a local NYC delivery option at check out.