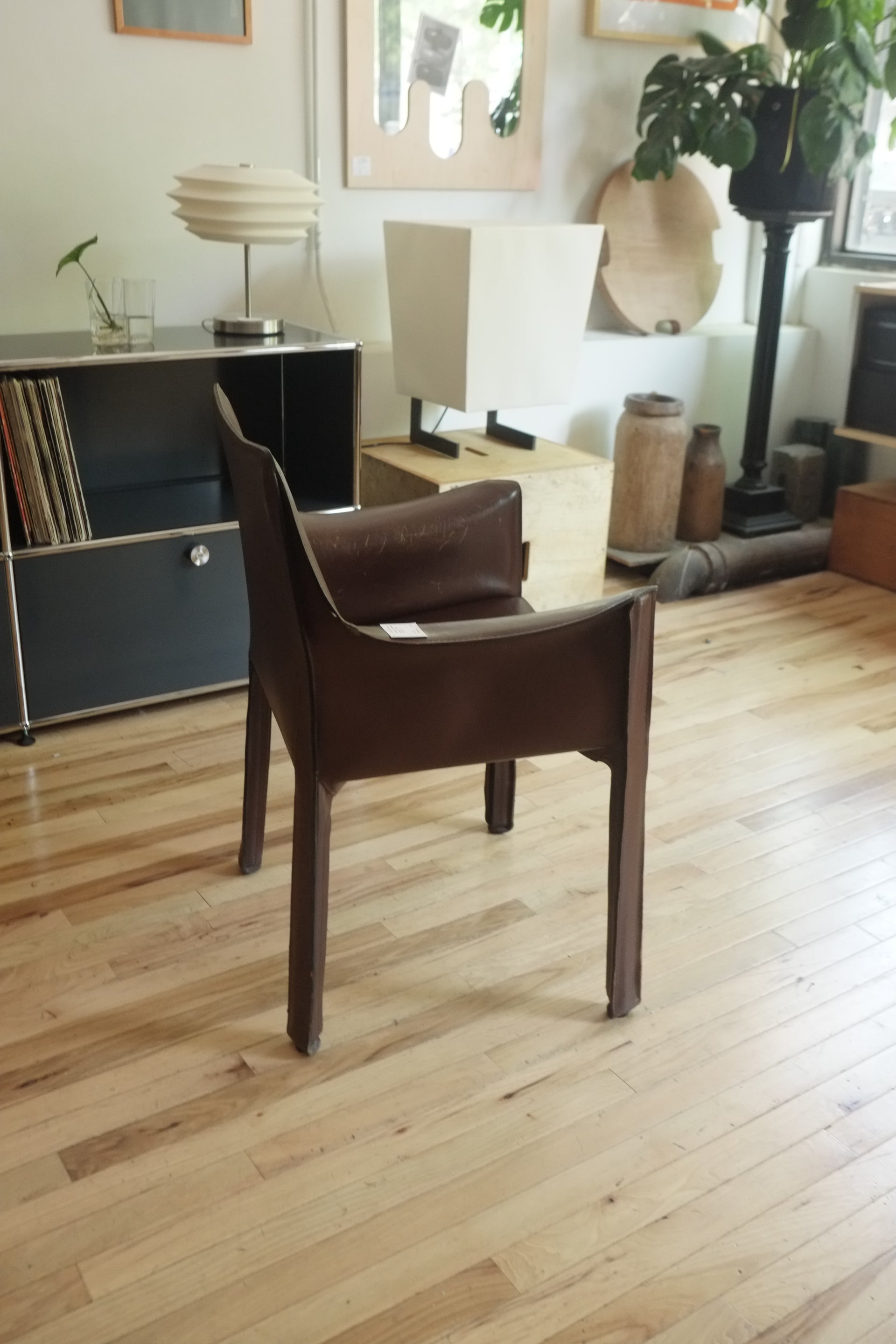 Cab 413 Armchair by Mario Bellini for Cassina
Cab was the first-ever chair to feature a free-standing leather structure, inspired by how our skin fits over our skeleton. They undergo fourteen discrete procedures, again by hand. The pieces are sewn together only when their outer edges have been trimmed to ensure a perfect fit. Once assembled, the cover is attached to the chair's steel skeleton and held in place by means of a zipper fastening, as in a bespoke tailored garment.
- W 24.41 x D 20.47 x H 32.28
- Handmade in Italy 
- All vintage items are subject to natural wear over time. If you are uncertain about the condition we encourage you to take a look in person or ask us for additional photos before purchasing. 

We do not ship this item! Please select in-store pick up or a local NYC delivery option at check out.