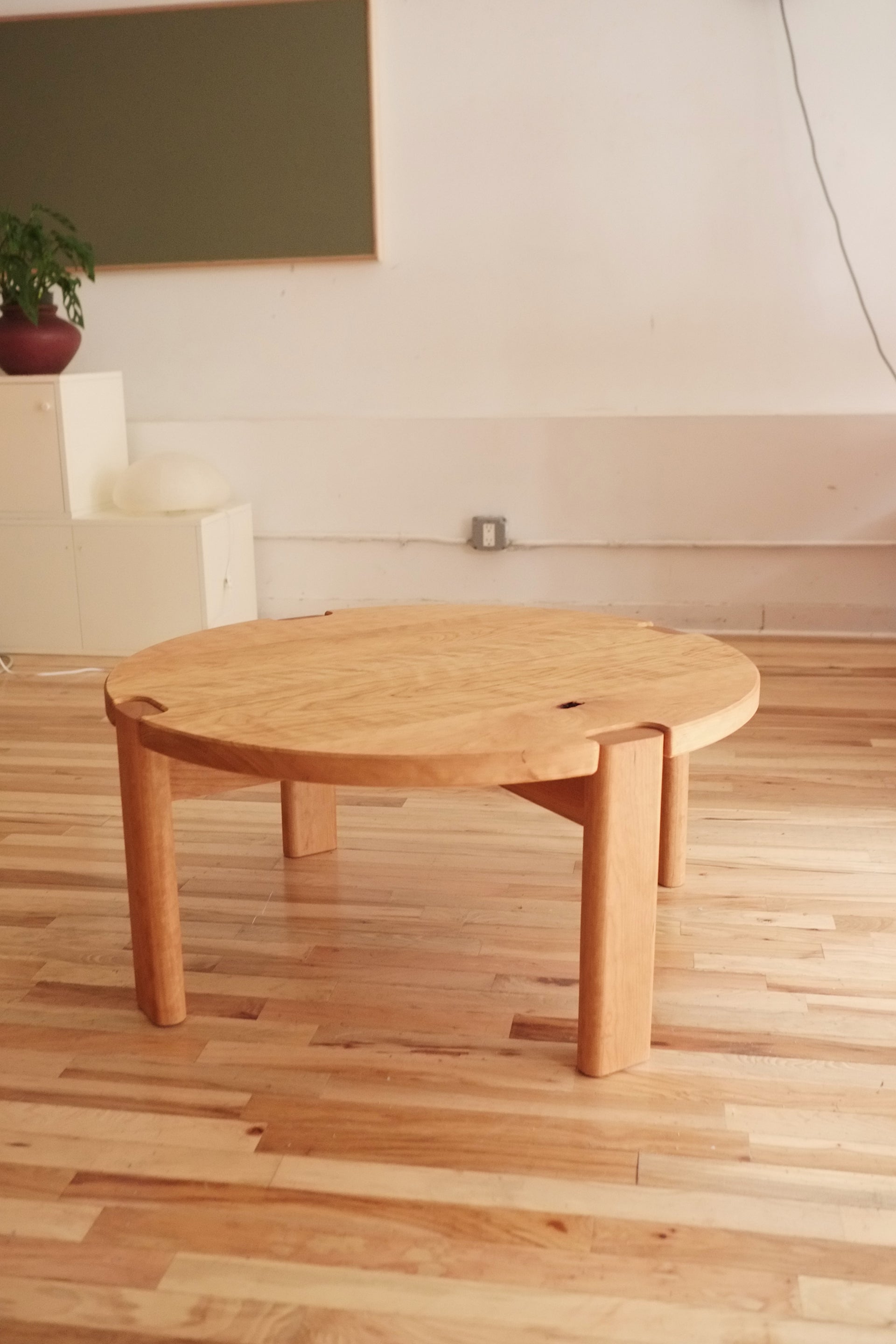 32" Round Shmuel Coffee Table by Aidan Elias
The Round Shmuel is a solid wood table design that allows for easy assembly and storage.
"I set out to challenge myself to create circular joinery that was easy to assemble and disassemble to move flat when needed, keeping in mind an economy of size and ease of transportation." - Aidan Elias 
- Made in Brooklyn at our in-house wood shop
- 32" D x 16" H
Available for showroom pick up or local delivery
- Email orders@lichennyc.com for a shipping quote.